Halloween and Credit Repair — How to Celebrate on a Budget
October 16th, 2012 by Staff
Halloween marks the beginning of the holiday season. You're probably busy planning a spooky bash or deciding where to buy costumes for yourself and your family. According to Forbes, you're not alone. Americans will spend an estimated $5 billion this year on haunting festivities, a sum second only to Valentine's Day spending. If you struggle with credit repair issues, shelling out your piece of the pie is easier said than done. However, in the face of holiday spending, many people opt for the easy way out, saying, "I can't afford to think about credit repair right now. I'll wait until the holidays are over."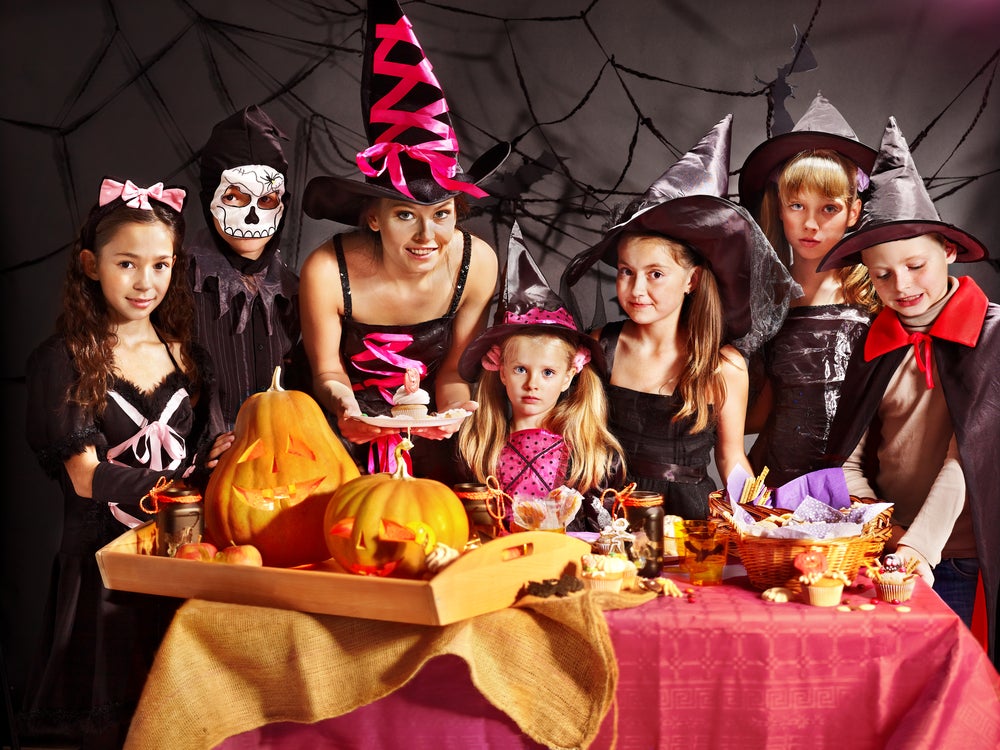 If you find yourself agreeing with the statement above, the time to change is now. As holiday spending increases, the need for financial vigilance increases with it. A depleted bank account and a maxed out credit card is a recipe for vulnerability. While it's true that the holidays are an expensive time, they should never take priority over your well-being. The bottom line: Don't save your credit repair goals for 2013. Make a change before the holidays to help you reign in spending and protect your credit score. Consider the Halloween expenses below and their cost-cutting suggestions. Why sacrifice stability for festivity when you can have both?
• Hosting a party.
What could be more fun than hosting a group of your costume-clad friends? Halloween is no longer a children's-only holiday. In fact, 60 percent of the adults surveyed by Forbes plan to celebrate as well. Whether you're hosting a slumber party for the kids or an all-out bash for your closest friends, the food and drink tab is likely to hit your savings account. Rather than bearing the burden alone, why not plan a pitch-in party? Ask the attendees to bring side dishes or drinks for the buffet table. Not only will this strategy cut your costs, you're still free to plan a large gathering. You can't lose.
• Decorating.
Halloween decorations will eat up $1.4 billion of the Halloween budget this year. For those keeping track, that's a lot of money spent on carved pumpkins and fake cobwebs. Sure, we could tell you to save your money, but what's a holiday party without decorations? The key is to shop smart. Skip the "big box" and drugstore locales that sell decorations for a marked-up price. Instead, look at your local discount stores for savings (e.g., Big Lots, Tuesday Mornings, etc.) If a local deal is nowhere to be found, turn to the Internet for a bargain. Sites like Partycheap.com and Ebay.comusually carry a variety of affordable décor. As an added measure, be sure to buy reusable decorations to cut back on future expenses. Why spend more money next year?
• Buying a costume.
The average person spends nearly $30 on a Halloween costume every year. If you have a large family, that number will multiply quickly. Come up with an economical alternative by:
Visiting Goodwill.

Resale shops are loaded with secondhand clothing, some that could easily double as a Halloween costume. Visit your local Goodwill and piece a costume together. You're bound to save some cash.

Getting creative.

If you know how to sew, creating a costume is easy. Buy a cheap pattern and some fabric from the local craft store and get started.

Swapping with a friend.

If your friends own a cache of old costumes, why not organize a swap? Trade your family's costumes with another family's. Not only is this option free, your kids will love the opportunity to sift through their friends' closets.
• Preparing for trick-or-treaters.
The average household can spend $100 or more on candy for trick-or-treaters. If you live in a large neighborhood, that number is bound to go up. Keep costs low by using baking as an alternative. Make small Rice Krispy Treats or brownies for the kiddies instead of handing out candy. If cooking isn't your thing, minimize the cost of candy you do purchase by limiting the variety to one or two types. Buy each brand in bulk to cash in on a lower unit price. Why sacrifice valuable savings on excessive sweets for the neighbors? Moderation will help you maintain your credit repair goals and join in on the fun.