5
things you
need to know to
avoid a credit
repair scam

Fraudulent credit repair companies have long
been the target of FTC investigations including
Project Credit Despair which snared 20 credit
repair companies in February 2006 and Operation
Clean Sweep which targeted an additional 36
credit repair operations in October 2008. The
FTC urges caution when choosing a credit repair
firm, stressing the following:
#1
Beware of credit repair services that
request fees in advance
Lexington does not charge you in advance for any legal services. It charges you on a monthly basis for work previously performed in carrying out the steps Lexington has agreed to carry out in your case.
#2
Beware of credit repair services that
don't disclose your rights
Consumers have the right to attempt credit repair on their own. Lexington offers its affordable legal services to those clients who prefer having legal professionals help them manage their credit disputes and creditor interventions. Click here for information about The Fair Credit Reporting Act and your rights as a consumer.
#3
Beware of credit repair services that
advocate "new" identities
It is unlawful to create a "new" identity by applying for an Employer Identification Number (EIN) to replace one's Social Security Number. File segregation is a serious crime that can result in fines or imprisonment.
#4
Beware of credit repair firms that
misrepresent their expertise
Claims such as "25 years of experience" can be misleading. That number often represents the combined years of attorney experience, not the actual length of time that the firm has been practicing. By contrast, Lexington Law has been practicing credit report repair since 1991.
#5
Beware of companies that imply FTC
endorsement
The FTC does not endorse any business. If a credit repair organization implies FTC endorsement, you would do well to proceed with caution.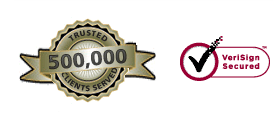 "The results have been better than expected. Several items have been deleted from my credit report and more importantly my score has dramatically improved. I was recently approved for 'best rate' financing on a new car and a home construction loan."

- B.K., Lexington client*
(Your results will vary)
Get credit help from the right place, the trusted professionals at Lexington Law.
Get the credit help and guidance you need with
a FREE, professional credit consultation.
© 2013 Lexington Law®. All rights reserved. John C. Heath, Attorney at Law, PLLC d/b/a Lexington Law, and of counsel attorneys.
360 N. Cutler Drive, North Salt Lake Utah, 84054 //
Google+ Page