Take Control of Your Credit
A credit consultant is open to review your FREE credit report summary. Call now for your FREE consultation:
1-

855-255-0139
Close
Call
Free Credit Consultation
:
1-

855-255-0139
for a Free Credit Repair Consultation
FREE Credit Report Summary & Credit Repair Consultation
Lexington Law offers a free credit repair consultation, which includes a complete review of your FREE credit report summary and score. Call us today to take advantage of our no-obligation offer.
Contact Us
If you would like to get in touch with a Lexington Law representative please do not hesitate to contact us. We welcome your comments and feedback. To request a free consultation regarding our credit repair services, please click here.
If you have questions not answered in our Frequently Asked Questions section, please contact us by email or phone.
Unsubscribe from our mailing list
For comments, suggestions or complaints please use our feedback form.
We also have offices in many states for you to mail or visit. Search below for a location near you.
Utah (Main Office)
Lexington Law - Utah
PO Box 510290
Salt Lake City, UT 84151

Alabama
Vincent Adams,
of counsel to Lexington Law Firm
2100 SouthBridge Parkway, Suite 650
Birmingham, Alabama 35209

Arizona and New Mexico
Lexington Law - Arizona
203 W. Cushing Street,
Tucson, AZ 85701
California
Lexington Law - California
11580 Trask Avenue
Garden Grove, CA 92843

Delaware
David W. Straile,
of counsel to Lexington Law Firm
3409A Urbana Pike
Frederick, Maryland 21704

Kansas
Lexington Law - Kansas
7015 College Blvd., Suite 375
Overland Park, KS 66211

Louisiana
Robert L. Marrero, LLC,
of counsel to Lexington Law Firm
3520 General DeGaulle Drive, Suite 1035
New Orleans, LA 70114

Maine
Neil Shankman,
of counsel to Lexington Law Firm
472 Main Street
Lewiston, Maine 04240

Maryland
Lexington Law - Maryland
3409a Urbana Pike
Frederick, Maryland 21704

Michigan
Lexington Legal of Michigan
2745 Pontiac Lake Road
Waterford, Michigan 48328

Mississippi
Lexington Law - Mississippi
234 East Capitol Street, 2nd Floor
Jackson, Mississippi 39201

Nevada
Lexington Law Firm Nevada
6900 Westcliff Drive, Suite 602
Las Vegas, Nevada 89145

New York
Chris J. Johnson, LLC
of Counsel to Lexington Law Firm
225 Broadway, Suite 3800
New York, New York 10007

Ohio
Thomas T. Mullen & Co.,
of counsel to Lexington Law Firm
3500 West Market St., Suite 4
Fairlawn, Ohio 44333

Pennsylvania and West Virginia
Lexington Law Pennsylvania
437 Grant Street, Suite 1240,
Pittsburgh, PA 15219
South Carolina
Magnolia Village Business Park
181 Bluffton Road, Suite F-202
Bluffton, SC 29910

Virginia
Lexington Law Virginia, P.L.C.
2915 Hunter Mill Road, Suite 17
Oakton, Virginia 22124


Our clients saw 10,000,000 negative
items removed from their combined credit reports last year.
More Reviews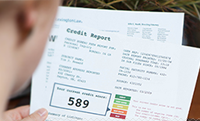 FICO and "The score lenders use" are trademarks or registered trademarks of Fair Isaac Corporation in the United States and other countries.
© 2018 Lexington Law®. All rights reserved. John C. Heath, Attorney at Law, PLLC d/b/a Lexington Law, and of counsel attorneys. 360 N. Cutler Drive, North Salt Lake Utah, 84054
Privacy Policy Text Message Terms Email Preferences. Credit Access.
Attorney Advertising