Firm Profiles
Lexington Law's credit repair services are available in most states. Service levels include Concord Standard, Concord Premier, and PremierPlus. As a benefit to our clients, we also have of-counsel attorneys located in select states.
John Heath
Directing Attorney
John Heath was born and raised in Salt Lake City, Utah. He received his BA from the University of Utah and his Juris Doctor from Ohio Northern University. While attending law school, John spent a semester abroad in Cairo, Egypt, (through Seton Hall University) where he studied Islamic Law.
John has worked as an attorney in both a private and public interest practices. During his last year of law school, he had the opportunity to participate in an internship at Western Ohio Legal Services in Lima, Ohio where he was able to assist in the representation of clients who were involved in family law and other consumer cases.
John's first job as an attorney was with Utah Legal Services in Ogden, Utah. While in this position, he split time between representing clients who had been the victims of domestic violence in divorce, paternity and protective order cases and clients who were being evicted from their section 8 and rural development subsidized housing. Subsequently, John was hired to practice with Clifford V. Dunn PC, a small law firm in St. George, Utah where John represented clients in family law and general litigation (including small claims) cases. From this firm, John moved to Lexington Law Firm.
John has been the Directing Attorney of Lexington Law Firm since 2004. The firm focuses the majority of its practice and representation of its clients in the area of consumer credit report repair. The firm also practices to a smaller degree in the areas of family law (including divorce, paternity and protective orders), criminal law (including juvenile criminal offenses in juvenile court) general consumer litigation (the firm has had a few cases where it has represented consumers that have been the victims of defective design and construction in relation to their homes) and some collection defense on behalf of consumer debtors. The firm also represents some clients on a pro bono basis.
John has served as an attorney mentor through the Utah Bar Attorney Mentorship Program (where he has mentored new attorneys coming into practice in Utah). John is admitted to the practice of law in the following states: Utah, Colorado, Washington D. C., Georgia, Texas, and New York.
Dale King
Senior Attorney
Dale King was born in Salt Lake City, Utah and continues to reside there. Mr. King earned his Juris Doctorate from the University of Utah and was admitted to practice law in 1990. He is licensed to help clients in Utah, Idaho, Massachusetts, Minnesota and Tennessee. He has practiced in the areas of Family law and Bankruptcy and was a state administrative hearing officer. He has served clients in the area of credit repair since June 2005.
Kevin Jones
Directing Attorney of Operations
Chief Compliance Officer
Kevin Jones is the Directing Attorney of Operations for Lexington Law Firm. Kevin supervises Lexington's attorneys and staff, focusing on day to day management and legal compliance. Kevin has worked at Lexington since 2005, and in that time has assisted in representing thousands of clients attempting to remove inaccurate items from their credit reports. Kevin also represents clients in business and consumer related litigation. Kevin is a past grader for the Utah Bar Exam. He graduated from law school in 1999 and is licensed to practice law in Florida, Utah, Maine, and New Jersey. Kevin received his bachelor's degree from Florida State University and his law degree from Emory University.
Jeffrey Meyers
Senior Attorney
Attorney Jeffrey Meyers has practiced in several diverse but related areas during his practice of law. Mr. Meyers is most concerned with the alarming erosion of the individual's constitutional rights which protect all of us from improper government and corporate intrusion into our private lives, and thus focuses his practice on helping regular citizens assert their rights against those overreaching public actors. Mr. Meyers spent two years as both a city and county prosecutor in preparation for this career, as well as two years defending the rights of parents, and the right of their children to be raised by them alone. This work ultimately preserves our historical rights as US citizens for the enjoyment of future generations as well. Lexington Law Firm, with its focus on consumer's rights has similarly provided an opportunity for Mr. Meyers to fight for the individual against the sometimes imposing forces arrayed against them. Mr. Meyers is currently licensed to practice in Utah, Oregon, Washington, Nebraska, Iowa, North Dakota, Alaska, and Wyoming.
Eleanordawn Hughes
Senior Attorney
Attorney Eleanordawn Hughes brings a plethora of expertise to her practice. After receiving her BA in Psychology and Sociology from the University of Connecticut in 1996, she went on to receive her Juris Doctorate from Quinnipiac University School of Law in 2001.
In addition to her education, in 2010 Ms. Hughes was appointed 1LT in the United States Army Reserve as a Judge Advocate and graduated from the Judge Advocate General's School the same year. Ms. Hughes is currently a CPT in the Army Reserve.
Ms. Hughes just came off of a 25 month deployment working for the Office of Soldiers Counsels where she acted as counsel for the Medical Evaluation Board (MEB) and a Physical Evaluation Board (PEB). While on Active duty orders Ms. Hughes represented Soldiers undergoing Medical Evaluation Boards and Physical Evaluation Boards. She worked with non-lawyer assistants on maintaining client contacts and records, while researching legal and factual issues. She provided legal assistance to Soldiers in the APDES/IDES appeal process and assisted her Soldiers in making decisions in the election of a formal board where she represented their interest.
Ms. Hughes specializes in criminal law, family law, mediation, and adoption law, and is licensed to practice in Connecticut, Utah, Washington, Wisconsin, Missouri, Wyoming, Mississippi, Oklahoma and Hawaii.
Brad Blanchard
Associate Attorney
Brad Blanchard was born in Salt Lake City, Utah. He received a B.S. in Psychology from Brigham Young University. He got his Juris Doctorate from the Appalachian School of Law and graduated 5th in his class. While there he was Editor-in-Chief of the Appalachian Journal of Law and received Book Awards for Constitutional Law I, Advanced Dispute Resolution, and Evidence. He also received the Thomas-Blackwell Heart of ASL award his 1L year and was a recipient of the Willard L. Owens award for doing more than 300 hours of community service while in law school.
He has externed for a Utah trial judge where he worked on both civil and criminal cases. He also interned for D.C. trial attorney Scott Bloch where he worked on administrative law cases and class action lawsuits. His current practice is in trial law and litigation, with a focus on consumer protection and family law. He is licensed to practice in Utah and Ohio.
Mark Andrus, CIPP/US
Supervising Attorney of Data Protection and Privacy
Mark Andrus received his BA in English with a minor in Business Management from Brigham Young University and his Juris Doctorate from Santa Clara University. Mr. Andrus has served as a judicial extern for the Honorable Arthur Weissbrodt of the United States Bankruptcy Court for the Northern District of California and as a technical editor for the Santa Clara Law Review. He currently serves on the Utah State Bar Association's Pro Bono Committee for the Third District. His areas of practice include consumer, privacy, debtor-creditor, and marketing law. Mr. Andrus is licensed to practice law in Utah, California, Arizona, Montana, New Hampshire and Arkansas.
George Oakes
Associate Attorney
In Memoriam: Lexington Attorney, 2007-2015
George Oakes graduated from California State University at Los Angeles with a B.S in Accounting in 1964 and then from Law School at the University of Southern California with a J.D in 1968. He has practiced law as a Deputy District Attorney in Los Angeles County, California and Construction Law and General Litigation as a Partner in the Law Firm of Munns, Kofford, Hoffman, Hunt and Throckmorton in Pasadena and New Port Beach, California. His areas of practice have been in Criminal Law, Medical Legal Law, Construction Litigation and General Business Litigation. He is a member of the California Bar Association for 46 year.
Cynthia Thaxton
Associate Attorney
Cynthia grew up in Pakistan, Kuwait, the Philippines, the United Arab Emirates, Egypt, and Jordan, traveling frequently as a result of her father's career in construction management. She attended The College of William and Mary in Williamsburg, Virginia and earned a bachelor's degree in International Relations and a minor in Arabic and graduated summa cum laude.
After graduating from college, she worked in Abu Dhabi as a paralegal for two years. Cynthia then returned to Virginia to attend law school at George Mason University School of Law, where she served as Senior Articles Editor of the George Mason Law Review and graduated cum laude. While in law school, she was a law clerk at the State Department's Office of the Legal Adviser.
Cynthia has experience in corporate law, international transactions, real estate, HOA law and creditors' rights and she is admitted to practice law in Utah. In her spare time, she enjoys skiing with her husband, running, and going on hikes with her Labrador retriever, Shep.
Lexington Law - Arizona Office
Cody W. Johnson
Arizona Managing Attorney
Cody W. Johnson is a native Arizonan. Prior to his legal career, Mr. Johnson served in the United States Marine Corps as a Sergeant. He is a veteran of Operation Enduring Freedom and served in a Light Armored Reconnaissance Unit. After serving in the military, Mr. Johnson received his BA in Business Administration while working as the owner and operator of a small company. He thereafter chose to enter the legal profession and earned his Juris Doctorate.
Mr. Johnson began his practice as a civil litigator. During that time, Mr. Johnson effectively represented his clients in business and real estate law. He thereafter used his vast experience to become a recognized felony prosecutor and was awarded the "Prosecutor of the Year" award for that county. Mr. Johnson successfully acted as the lead attorney in hundreds of trials during his legal career. Mr. Johnson is now delighted to be a consumer advocate as an associate attorney with Lexington Law Firm. He is located in the Phoenix, Arizona office.
Daniel Woolston
Supervising Attorney
Daniel Woolston was born in Houston, Texas and raised in Sugarland, Texas. He received his B.S. in Political Science at Brigham Young University and his Juris Doctorate at Arizona State University.
A former prosecutor, Daniel has conducted numerous jury trials and hundreds of other court hearings. He has experience in legal writing, research, and general oral and written advocacy. Daniel especially enjoys being a voice for those that are often forgotten in the legal system. He is licensed to practice in Arizona. He is located in the Phoenix, Arizona office.
Daniel Francom
Associate Attorney
Dan Francom was raised in Colorado Springs, CO. He received his BA in Classical Studies and minor in Business Management from Brigham Young University. He then received his Juris Doctorate with high distinction from the Sandra Day O'Connor College of Law at Arizona State University.
Mr. Francom joined Lexington Law Firm after graduating from Law School. During Law School he served as a judicial extern for the Honorable Arthur Anderson in the Civil Department of Maricopa County Superior Court and worked as a law clerk for a small firm practicing general civil litigation and personal injury. Mr. Francom also interned at Community Legal Services in Phoenix where he assisted low income individuals in tax controversies against the IRS. Mr. Francom is excited to continue to fight for clients' rights as a consumer advocate. He is licensed to practice in Arizona and is located in the Phoenix, Arizona office.
Crystal Allen
Associate Attorney
Crystal was born and raised in Mississippi. She graduated cum laude from Jackson State University with a Bachelor of Arts degree in Foreign Languages and was a softball scholarship athlete. While in college, she was enlisted as a Security Forces Specialist in the MS Air National Guard and served overseas in Operation Enduring Freedom at Al Udeid Air Base in Qatar.
Thereafter, Crystal moved to New Orleans, Louisiana where she became a table games dealer at Harrah's Casino, specializing in craps. This is also where Crystal found her first women's professional tackle football team, the New Orleans Blaze. She played four seasons with the Blaze as a wide receiver and special teams kick returner.
In 2011, Crystal moved to Phoenix, Arizona to attend Arizona Summit Law School. While earning her degree, she worked at Lewis Roca Rothgerber in Human Resources and as a Litigation Practice Assistant. She graduated cum laude and is admitted to practice in Arizona. Her legal experience includes construction, commercial real estate, business, contract and family law. Crystal is currently an associate attorney in Lexington's Phoenix office.
Jennifer Hanson
Associate Attorney
Jennifer Hanson is an Arizona native. In 2008, she earned her Bachelor of Arts in History and Political Science, graduating summa cum laude from Arizona State University. Ms. Hanson received her Juris Doctor from Arizona Summit Law School and graduated cum laude in 2011. During law school, she was a technical editor for the Phoenix Law Review. Prior to joining Lexington Law Firm, Ms. Hanson spent three years as a felony prosecutor for the Maricopa County Attorney's Office. She has been licensed to practice law in Arizona since 2012. She is located in the Phoenix office.
Lexington Law - Alabama
Vincent Adams
Of Counsel to Lexington Law1
Vincent Adams is a lifetime resident of Birmingham, AL and is a licensed attorney in the State of Alabama and the United States District Court for the Northern, Middle and Southern Districts of Alabama. He earned a Bachelor's Degree in Corporate Finance and Investment Management from the University of Alabama in 1993. He obtained his law degree from the Birmingham School of Law.
Mr. Adams has represented individuals in a variety of litigation, including real estate and contract disputes, consumer debt defense, debt harassment issues, credit report issues, and bankruptcy.
Mr. Adams is a member of the American Bar Association, Alabama State Bar Association, Birmingham Bar Association, and the National Association of Consumer Advocates. Prior to the practice of law, Mr. Adams was employed over ten years with the largest commercial credit rating agency and with one of the major consumer credit reporting agencies. He is married to his lovely wife, Carol having one daughter together, Katie.
Lexington Law - Arizona and New Mexico
Malcolm K. Ryder
Of Counsel to Lexington Law1
Attorney Malcolm K. Ryder received his BA from U.S.C. in 1982 and went on to receive his Juris Doctorate from the University of Arizona in 1985. Mr. Ryder has practiced law in Arizona for over 20 years after clerking for the Civil Presiding Judge of the Pima County Superior Court.
For the Arizona State Bar, Mr. Ryder served as a member of the Committee for Long Range Planning and as a grader for the Committee on Examinations.
Mr. Ryder's practice has covered many areas, including criminal defense, dissolutions, bankruptcy, creditor's rights, business lawsuits, real estate disputes, probate, foreclosures, insurance bad faith and tax lien foreclosures. Mr. Ryder is also licensed to practice law in New Mexico.
Adam Fullman
Directing Attorney
Adam C. Fullman spent his early legal career in medium and smaller firm settings, specializing in insurance matters. Mr. Fullman found that he most enjoyed representing consumers against insurance companies, but the heavy defense nature of the firms he worked for required that he spend most of his time representing the insurance companies themselves. Therefore, he decided to seek out opportunities to represent consumers in other areas.
In addition to his activities as directing attorney of Lexington Law California, Mr. Fullman is the founding partner of Fullman O'Grady, Attorneys. Fullman O'Grady represents clients in insurance matters, estate planning, personal injury, consumer matters, and business litigation. He also assists parents of special needs children through education and direct representation. It was his experience in obtaining educational services for his autistic son that sparked his interest in helping other parents.
Lexington Law - Delaware
David Straile
Of Counsel to Lexington Law1
David Straile has been a licensed attorney in the state of Delaware since 1996. In addition, he is a member of the Bars of the state of Maryland, Pennsylvania and District of Columbia. David attended Salisbury State College and the University of Maryland and obtained his law degree from University of Baltimore School of law in 1990. He has extensive experience in all aspects of family and business law litigation providing a broad range of high quality legal services to a wide range of clients, including both businesses and individuals.
Lexington Law - Illinois
Lance C. Martin
Of Counsel to Lexington Law1
Lance Martin was born in Philadelphia and grew up in the Chicago area. He graduated from Lake Forest College with a double major in Economics and Political Science. After a 15-year career in Purchasing and Inventory Control he entered Law school at Chicago-Kent College of Law, where he was the Managing editor of the Law Review and was admitted to the Order of the Coif. He has over 20 years' experience as a litigator in Chicago, in small, medium and large firms and in solo practice, with experience in commercial and tort litigation, asset recovery and collections, bankruptcy, insurance, labor, personal injury, and securities issues in State and Federal courts.
Lexington Law - Indiana
Lindsay Boyd
Of Counsel to Lexington Law1
Lindsay Boyd spent half of his formative years in Europe and California. As a child of a military man (U.S. Air Force), he travelled the world. Lindsay's life has been dedicated to serving the public and protecting individuals in one way or another.
Lindsay has served as a military man, a lifeguard, and firefighter/paramedic, and now as attorney. As an attorney, Lindsay handles a variety of cases all with one point in mind, making life better for the individual or business.
The American Bar Association, Business Law Section, selected him as a Business Law Ambassador, an honor awarded to only 5 attorneys in any given year, and he held this distinction for a two year period. He is a published attorney, who has taught classes at American Bar Association meetings and to individuals and businesses throughout the United States. He has an undergraduate degree in Business Administration with concentrations in Finance and Marketing.
Lexington Law - Louisiana
Robert L. Marrero
Of Counsel to Lexington Law1
Robert Marrero graduated from LSU for both college and law school and thereafter gained a wide range of experience as a public defender and later as a civil practitioner in small and medium sized law firms, working his way up from lowly associate to named partner.
While he represented governmental agencies and corporations, he most enjoyed helping average people resolve the problems that impacted their daily lives, with a particular focus on consumer disputes and debt restructuring. From 1982 to 1993 Robert Marrero served as a Chapter 7 Bankruptcy Trustee at the United States Bankruptcy Court for the Eastern District of Louisiana.
Robert Marrero is also concerned about his state and community. He serves as Vice-Chairman of the 24th Judicial Indigent Defender Board and as an Executive Member of the Alliance for Good Government.
Lexington Law - Maine
Neil Shankman
Of Counsel to Lexington Law Firm
Neil Shankman was born and raised in the jungles of suburban New York. He escaped at an early age and then went to college at Georgetown University in Washington, D.C. With his Bachelor's Degree in Sociology, Government and Psychology, he proceeded to seek knowledge and wisdom at Capital University Law School in Columbus, Ohio. As a member of the Moot Court Board and Editor-in-Chief of the Law Review, Mr. Shankman graduated from law school with grades that he has described as "genetically inappropriate". With dreams of raising a family and making a living, Mr. Shankman began the long march back to the East coast, where he landed in Lewiston, Maine.
Mr. Shankman has been a member of the Maine Bar since September of 1977. After four years as a lobbyist for Pine Tree Legal Assistance (statewide legal aid organization), Mr. Shankman developed and opened the first legal clinic in the State of Maine. With offices in Bangor, Lewiston and South Portland, the firm announced its opening with great fanfare. It included the first statewide prepaid legal services plan in Maine, extensive television advertising, and high visibility promotions.
During the course of the last thirty years, Mr. Shankman has continued to maintain his interest in trial work, particularly in the areas of divorce/family matters and personal injury litigation. He has developed one of the largest bankruptcy practices in the State of Maine, and continues to focus on landlord/tenant matters, both in Court and as General Counsel to Maine Real Estate Managers Association. He also serves as State Chair of the National Association of Consumer Bankruptcy Attorneys.
After over twenty-five years living in Yarmouth, Maine with his family, he relocated to Topsham in October of 2008 where he and his partner, Karen, managed to find a house built in 1797 that requires almost as much maintenance and repairs as he does. He spends his spare time skiing, sailing, bicycling and playing with his three adult children.
Lexington Law - Maryland
Craig Holcomb
Of Counsel to Lexington Law Firm
Craig L. Holcomb received his B.A. from St. Mary's College of Maryland in 1986 and his J.D. from the University of Maryland School of Law in 1990. While in law school he was a member of the Maryland Journal of International Law and Trade between 1988 and 1990.
Craig L. Holcomb has been a licensed attorney in the State of Maryland since 1990. In addition, he is a member of the Bars of the State of Florida and the United States District Court for Maryland. He is currently an active member of the Maryland State Bar Association and the Montgomery County Bar Association. He has tried cases in the State District Courts and Circuit Courts in all jurisdictions throughout Maryland, the Court of Special Appeals and Court of Appeals in Maryland, the U.S. District Court for Maryland, Baltimore and Greenbelt Divisions and the Federal Court of Appeals for the 4th Circuit in Richmond, Virginia.
Currently, Craig L. Holcomb is a founding partner in the firm of Holcomb & Straile, LLC. The firms offices are located in Frederick, Maryland. The firms' areas of practice are diverse and include, but are not limited to the following: creditors and consumer rights; bankruptcy; corporate and business law; insurance matters; civil and criminal litigation; MHIC disputes, federal and state tax hearings; personal injury; real estate transactions and disputes; estates and trusts; and family law.
Lexington Law - Michigan
Keith Nathanson
Of Counsel to Lexington Law1
Keith Nathanson was born and raised in Detroit, Michigan. He attended the University of Michigan, Ann Arbor and received his B.S in Biology in 1985. He immediately went on to receive his Juris Doctor Cum Laude at the Detroit College of Law and was admitted to the Michigan State Bar in November 1988. Mr. Nathanson is also admitted in the Eastern District of Michigan, the Western District of Michigan, and the 6th Circuit Court of Appeals.
His areas of practice include: Retail and Commercial Collection Work, Business and Consumer Bankruptcy, Real Estate Law, Family Law, Business Transaction Litigation, and FDCPA Litigation.
In 2002, Keith received the Family Law Section Speaker Award and for the past 8 years he has been a participant in the Oakland County Bar Association's "Meet the Lawyer" program. Keith is a member of Delta Theta Phi Law Fraternity and is also a Licensed Real Estate Agent.
Lexington Law - Mississippi
Pat Frascogna
Of Counsel to Lexington Law1
Joseph Patrick Frascogna was born and raised in Jackson, Mississippi. Mr. Frascogna was educated in Catholic and Episcopal schools in his hometown before leaving for college in Southern California. In 1985 he earned a Bachelors of Science degree in geology from the University of California at Los Angeles (UCLA). After his graduation from UCLA he studied the German language abroad at the prestigious Goethe Institute in Munich.
Upon his return to the United States Mr. Frascogna was invited to join the Washington, D.C. staff of United States Representative William M. Thomas of California. As one of four legislative advisors to Congressman Thomas, Mr. Frascogna was responsible for constituent services and congressional testimonies for issues related to the United States Departments of Transportation, Energy, Forest Service, and of the Interior, including the Bureaus of Land Management, Reclamation, and Indian Affairs.
Mr. Frascogna left Washington in 1987 to return to his hometown to be with his beloved father before his passing that same year. In 1990 he earned his law degree from the Mississippi College School of Law in Jackson. Mr. Frascogna began his career working as an assistant Public Defender for Hinds County, Mississippi where he gained extensive trial and courtroom experience during his three-year tenure. Afterward, he entered private practice and soon thereafter began handling consumer law cases. More than a decade later, Mr. Frascogna has now handled thousands of consumer law cases including a substantial number of those through litigation in the Federal Courts under either the Fair Credit Reporting Act (FCRA) or Fair Debt Collection Practices Act (FDCPA).
Mr. Frascogna is a staunch advocate for the rights of the consumer, especially when those rights are disregarded by careless, often arrogant and, occasionally, cavalier, attitudes in the credit reporting and debt collection industries. He is married to his lovely wife, Lisa, having one son together, Joseph Franco.
Lexington Law - Nevada
Jeffrey A. Cogan
Of Counsel to Lexington Law1
Jeffrey A. Cogan was born and raised in Northridge, California and received his BA from U.C.L.A. He went on to receive his Juris Doctorate from the University of Pacific, McGeorge School of Law in 1991.
Licensed in both Nevada and California, his extensive experience over the past 20+ years includes representing consumers in bankruptcy, estate planning, and small businesses. He has also served as a Child Support Master, Truancy Master and a temporary judge before Family Court which has proven invaluable in his practice in the area of family law.
Douglas K. Simmons
Of Counsel to Lexington Law1
Douglas K. Simmons received his undergraduate degree in Accounting from Mississippi College located in Jackson, MS, in 1978. In 1976, his sister, Gracella Simmons, received her law degree from the Louisiana State University Law Center in Baton Rogue, Louisiana. In 1980, he followed suit, due to the admiration and inspiration he drew from her achievement. In 1983 he received his law degree from the Louisiana State University Law Center in Baton Rouge, Louisiana.
The years Mr. Simmons worked in Louisiana were spent as a defense attorney for insurance companies and later as a district attorney. He currently holds bar admissions in both Louisiana and North Carolina, and he has established a private practice in North Carolina. He has more than 23 years of experience representing clients in many areas of law, with a primary focus on real estate and criminal law.
Chris Johnson
Of Counsel to Lexington Law1
Chris J. Johnson received his Juris Doctorate from the University of North Carolina at Chapel Hill in 1982. The following year Mr. Johnson moved to New York City to become an Assistant District Attorney in Bronx County, subsequently moved to a plaintiff's personal injury firm, and finally established his own private practice in Manhattan in 1987.
Initially concentrating in the field of criminal law, Mr. Johnson is now engaged in a general practice, with an emphasis on criminal and civil litigation. He represents clients in many areas of law, including business litigation, landlord-tenant, and consumer matters.
Mr. Johnson's office is located at 225 Broadway, Suite 3800, New York, New York 10007.
Lexington Law - Ohio
Thomas Mullen
Of Counsel to Lexington Law1
Attorney Thomas T. Mullen earned his BA degree from Kent State University in 1975, his Masters in Psychiatric Counseling from Case Western Reserve University in 1979, and his JD from the University of Akron's School of Law in 1985.
Mr. Mullen has served on various volunteer boards and committees including the Akron Bar Association, the Mental Health Board and the Legal Aide for Summit County, and Massilon State Hospital.
After starting as a prosecutor in Boston Heights, OH, Mr. Mullen began his own practice in 1987. Thomas T. Mullen & Co. covers many areas of law including complex personal injury, nursing home matters, business litigation, divorce custody, real estate, criminal, consumer, and bankruptcy matters.
Lexington Law - Pennsylvania and West Virginia
Edward Kress
Of Counsel to Lexington Law1
Ed Kress was born and raised in the Pittsburgh area. He attended college at IUP majoring in history/pre-law. He received his law degree from Duquesne University in 1997. Ed has been practicing law for over ten years and enjoys helping the people in his community. Ed currently assists Shepherd's Heart Veterans Home, a non-profit organization dedicated to helping homeless veterans. Ed served as a Councilman for Allegheny County and was the honorary chairman for the first annual Shepherd's Heart Veterans Home fundraiser in 2006. Ed also is a business member of his local volunteer fire company and a member of the Kiwanis Club.
Lexington Law - South Carolina
Regina M. Banis
Of Counsel to Lexington Law1
Regina M. Banis is admitted to the bar in the State of South Carolina, and has practiced on Hilton Head and in Bluffton since 1994. Regina earned her B.A. in Criminal Justice from the University of Texas at San Antonio in 1988, and her J.D. from the University of San Diego in 1992.
Regina's practice areas include commercial and residential real estate transactions, including equity lines of credit, refinances, purchases and sales, contract preparation, ß 1031 tax deferred exchanges, business closings and corporate work. In addition, Regina handles simple estate planning and probate matters. Regina is a frequent speaker at the Lowcountry Community Development Corporation's First Time Homebuyer class and has spoken at Attorney Roundtables coordinated by the Hilton Head Island Association of Realtors. She is also a frequent contributor to House Hound magazine. Regina is the President-Elect of the Zonta International Club of Bluffton.
Lexington Law - Virginia
Matthew Brennan
Of Counsel to Lexington Law1
Mr. Brennan received a B.A. in Political Science from the University of Arizona in 1975, and earned his Juris Doctorate along with a Masters in International Relations at the University of Virginia in 1988.
Prior to earning his degrees Mr. Brennan served in Vietnam as a member of the United States Army where he was awarded the Purple Heart as well as the Bronze Star for Heroism.
Mr. Brennan has been an active member of the Vienna-Tysons Regional Chamber of Commerce since 1995, holding several positions including Director of Government Affairs and Chairman of the Board of Directors. Mr. Brennan is also active in the Greater Reston Chamber of Commerce as a member of the Public Policy Committee, and has been an active member in the Vienna Rotary Club since 1995.
The law firm of Brennan & Waite, P.L.C. is dedicated to serving the needs of businesses, both large and small, and provides legal services in the areas of general civil litigation, debtor/creditor law, and general business law. Mr. Brennan's professional experience includes complex commercial litigation and intensive bankruptcy experience. He has also served as general counsel to a regional corporation for which he managed corporate litigation and provided legal advice regarding operations.
1John C. Heath, PLLC d/b/a Lexington Law


Contact Us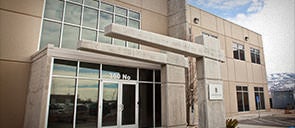 Our clients saw over 9,000,000 negative
items removed from their combined credit reports last year.
More Reviews