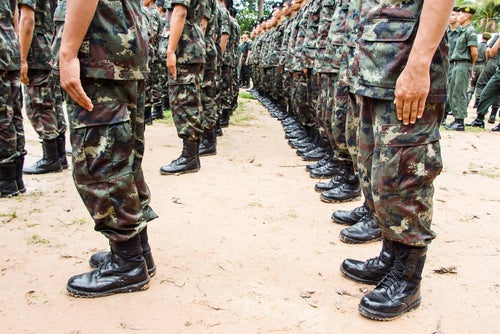 Since they're away from home and don't have time to comb through their bank and credit statements on a daily basis, military members and their families are at high risk for identity theft. In 2014, the U.S. Department of Veterans Affairs launched a campaign called "More Than a Number" that hopes to raise awareness about the dangers of identity theft.
"We recognize that for Veterans, as for all Americans in the digital age, identity theft is a growing concern," VA Chief Information Officer Steph Warren said in a statement. "Our goal is to help educate and protect those who have protected this great country."
Of the identity theft complaints revolving around government documents or benefit fraud in 2014, the military accounted for 44.7 percent of these incidents, according to the Identity Theft Center. To prevent identity thieves from taking your information and destroying your credit in the process, be sure to take steps to protect your credit.
Here are seven tips for military members to guard their credit information: …