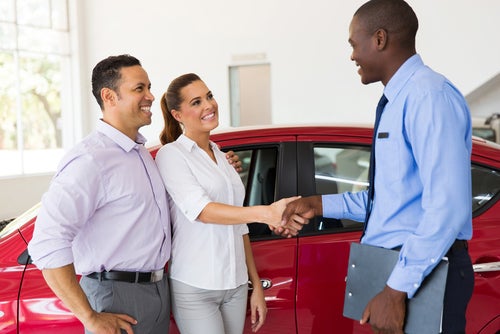 When you're out to buy a new car, everyone wants a good deal, but the process can seem intimidating. However, with a little homework up front, anyone can be a successful negotiator. Here are a few things you can do to make sure you pay the lowest amount possible.
Know what the Dealer Paid
To come up with the opening offer you need to know what the manufacturer's suggested retail price (MSRP) and the actual cost that the dealership paid. A good place to find the dealer's invoice price is to go Edmunds.com. You can select your model and all the optional packages and features that you want and find both the invoice price and the MSRP. If the dealer tells you your invoice price is wrong, quote the MSRP to let him or her know that your numbers come from a reliable source. Assure the salesman or woman that you intend to make sure they make a profit.