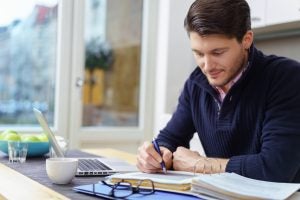 Credit cards are a two-sided coin. On one hand, when used responsibly, they are a great tool for building credit. They can also be a great budgeting tool, helping you finance a large purchase over time, sometimes interest-free.
On the other hand, credit cards can put consumers in debt, when they aren't used responsibly. With the purchasing power of a credit card in hand, it's easy to make more purchases than you can afford to pay off when the bill comes.
Let's talk about the cost of credit card interest, how it works and how to avoid having to pay it.