As 2013 comes to a close, financial analysts are forecasting a mixed bag of credit trends for 2014. Consider these projections carefully as the New Year approaches. Their details could impact your own financial health.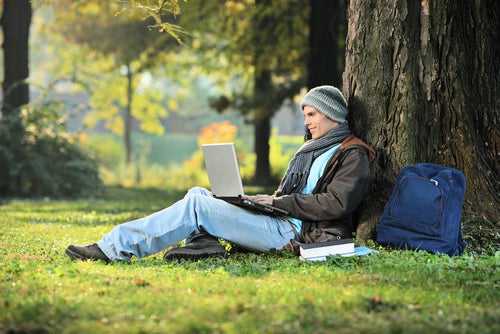 Multiple sources predict:
Student debt will increase.
The U.S. Department of Education reported an increase in federal student loan defaults between 2010 and 2013 from 13.4 percent to 14.7 percent. This trend is expected to continue in 2014, putting students at a higher risk for financial trouble and increasing the national debt.
What you can do: Avoid the rising trend by using alternative resources. Research your options for federal aid, including scholarships and grants.
Mortgage delinquencies will decline.
Good news for the housing market: A December 12 TransUnion press release revealed that mortgage default rates are expected to fall from 3.94 percent to 3.75 percent by the end of 2014. Stabilization stands to improve property values and increase national interest rates.
What you can do: Examine your living situation. If you are looking to buy, research the housing trends in your area to determine whether values are increasing. Now could be the best time to buy. If you already own, consider refinancing your existing mortgage before interest rates increase.
Credit card delinquencies will increase.
In addition to mortgage activity, the TransUnion press release also predicts a 10 percent increase in credit card delinquencies in 2014. While the projected shift seems significant, it shows improvement over historical rates.
"Delinquency has remained near all-time lows post-recession as lending to the subprime population was muted," said Steve Chaouki, vice-president of TransUnion's financial services business unit.
Although delinquency rates are projected to climb from 1.51 percent to 1.66 percent in 2014, the national average was 2.38 percent between 2007 and 2012, illustrating a drastic improvement in consumer debt reduction.
What you can do: Don't be complacent. Credit card debt among the leading causes of bankruptcy and financial ruin. Learn more about how to use your credit responsibly.
Credit repair services will increase.
A greater number of people will seek help with personal finance says Lexington Law, an industry leader in credit repair services. The economic recession has left millions of Americans wondering how to buy a home, pay off debt and use credit safely. As a law firm specializing in credit repair, Lexington Law provides clients with the education they need while also working with the credit bureaus on their behalf.
What you can do: Examine your personal finances and ask yourself a few questions:
Am I struggling with debt?
Do I have trouble securing new credit?
Do I know my credit score?
Have I reviewed my credit reports?
Could I benefit from professional credit help?
The answers to these questions could place you on a new path in 2014. If you'd like to start fresh, consider contacting a skilled service with a proven track record.