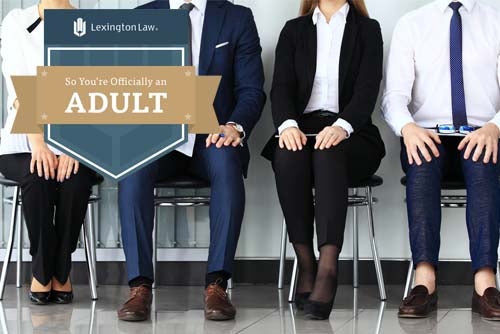 If you recently graduated from college, congratulations! You have entered into the transition towards adulthood, and you are ready to embark on the next step of your future: the post-collegiate job hunt.
While beginning your career can be challenging, with the right tools and some perseverance, the prospect of searching for and securing employment can be incredibly rewarding. Still, job hunting is a complex process, and you may have some questions. Let's discuss some helpful tips you may not have learned in school that will help prepare you to find, apply for, and acquire your first "grown-up" job.
The Hunt
One might argue that the most difficult part of the job hunt is, well, the hunting. With the job-searching process almost entirely digitized, there is little person-to-person communication. And while jobs can still come via word-of-mouth, those positions are challenging to acquire without an existing foot in the door.
When searching for a job, be strategic and specific. Make a list of all of your varying qualifications and interests, and with the help of a professional or collegiate mentor, brainstorm career paths that might fit. Then, search for positions based on those parameters. Setting up search alert notifications on job websites like Indeed.com and Linkedin will help you stay on top of new opportunities.
Networking is a key part of the process. Reach out to people you know who work in your field, or even people you don't know who do similar work to what you're looking for. Industry insider intel will be vital as you evaluate opportunities, and those connections could help you land an interview –– and ultimately the job.
Being the Ideal Candidate
Once you start finding opportunities that suit your needs, skills, and interests, you will need to present yourself as the best possible candidate for the role. In order to avoid major constructional edits to your resume and cover letter every time you apply for a new job, it may be helpful to create categorical templates for different kinds of roles, i.e. "sales resume," or "marketing resume." Just make sure you change the name of the file to something less generic before pressing the submit button on an application.
You should also consider making appropriate adjustments to all of your social media accounts. In addition to reviewing your LinkedIn profile, employers often check your Facebook profile, your Instagram account –– anything that could help give them insight into your life. To prepare, you should review your accounts with a critical eye, as if you were an outsider. Make sure you take down any photos or posts that might be interpreted as even mildly inappropriate.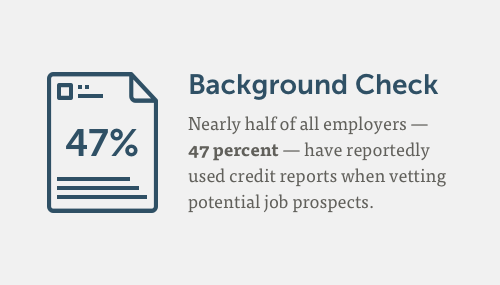 Prospective employers can also review your credit score. In fact, some employers even require it as part of your background check. Nothing is worse than making it to the final stages of the hiring process only to be told that your credit score has disqualified you from the role. To get ahead, it is advisable to find out where your credit score stands, using one of your free annual credit checks from one of the big three reporting agencies.
The Interview
When a human resources generalist or recruiter finally calls you to schedule your first in-person interview, take it as a cue to practice those research skills you've been honing during your college years . Do your due diligence in learning as much as possible about the company and the role. This might include researching competitors, current clients, and past work.
Once you think you know your stuff, recruit a friend or a relative to conduct a mock interview. Sample interview questions can be easily resourced online. You might be tempted to rehearse your answers, but in-person interviews are rarely so straightforward. Instead, practice talking through your experience, highlighting your talents, and speaking positively about professional challenges you've faced, so you can be prepared for any question that comes your way.
It may seem cliché, but the adage that you should come as prepared with questions for your interviewer as you are with answers is true. Remember, you want them to think you are the best candidate for the role, but you also want to make sure that the role is right for you.
You Got the Job! Now What?
You nailed the interview, and the recruiter called you to offer you the role. Congratulations! Now is the time to celebrate your hard work and your official initiation into the real world. Once you've negotiated a salary that you feel good about, you may want to begin planning for the future. Many employers provide a benefits package and a 401(k) program with an employer match (if you're contributing at the qualifying level).
You may be thinking that saving for retirement is something you can do later, but due to ever-rising life expectancy and increasing cost of living, young people today will need more money than ever to retire comfortably. Creating a savings plan now will save you lots of headaches and stress down the road.
If, after reviewing your credit score. you find yourself feeling overwhelmed and insecure about your ability to find and secure employment, help is available to you. Our professional credit repair services can assist you in making changes that will get you back on track financially, so you can get where you want to go professionally. Contact the experts at Lexington Law today.
You can also carry on the conversation on our social media platforms. Like and follow us on Facebook and leave us a tweet on Twitter.