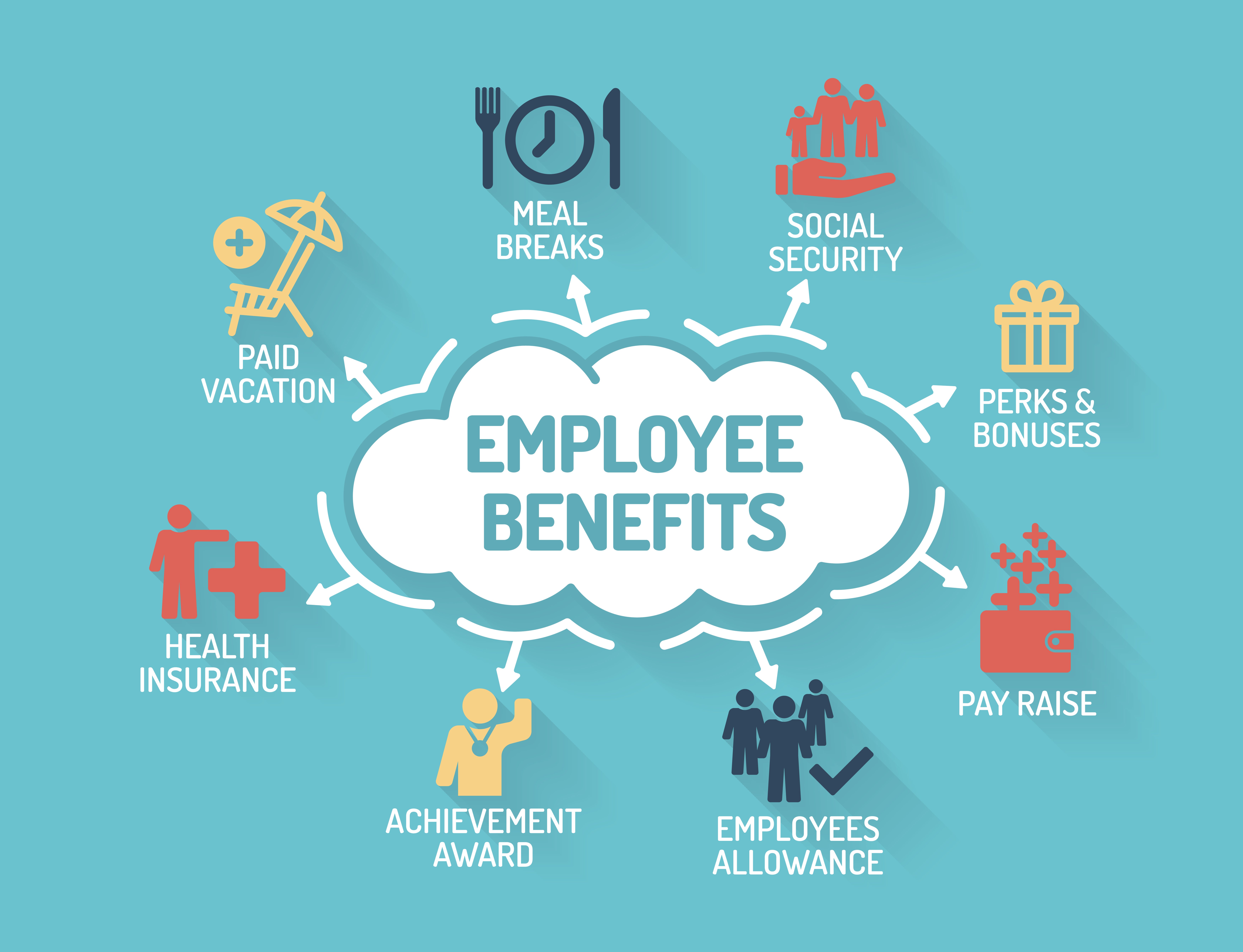 Finding the perfect job requires more than a living wage. Your employer's position on staff satisfaction, health and overall happiness is something to consider as well. Many of these factors directly correlate to benefits, or employee-sponsored incentives that sustain their workforce. These benefits can add thousands of dollars to your bottom line each year, save you money, and even protect you from credit damage. If a job search is on your agenda, keep the following benefits in mind. Think beyond income.
Paid leave. According to the Bureau of Labor Statistics, 39 percent of non-government employees have no paid leave. If you are among them, any one of the following events could leave you vulnerable to unpaid bills, maxed out credit, lost savings and credit damage:

Illness/cold and flu season
Maternity/paternity leave
Injury resulting in short or long-term disability

Vacation days. Studies have shown that employees who have paid vacation days show deeper life and career satisfaction. Shocking, right? We all need a break now and then, and taking time off without worrying over money is essential to your mental, physical and credit health.
401(k) contributions. A Federal Reserve study found that one-third of working Americans have no retirement savings, and it's no surprise. Long-term savings take a backseat to the rising cost of living and raising a family. Find an employer who offers matching options for a percentage of your retirement contributions. Leveraging help early can help your investments grow over time.
Insurance coverage. Medical debt is among the most common causes of credit damage. Healthcare coverage is an invaluable resource for yourself and your family.
Flexible spending. As an add-on to insurance coverage, employer-sponsored flexible spending allows you to contribute pre-tax dollars to an account for health-related expenses, child care, and other qualified purchases. Flex spending could save you thousands of dollars each year on necessities, putting money back in your savings account and better preparing you for emergencies.
Basic benefits aside, some employers go the extra mile to provide staff with monetary perks and opportunities:
Tuition reimbursement. Education is valuable, especially if it relates to your current career. An employer who provides tuition reimbursement invests in mutual success by helping you gain valuable, work-related knowledge that can drive your career forward.
Fitness reimbursement. Wellness is directly related to job performance. Healthy employees are more likely to excel in their positions, take fewer sick days and stick to a schedule. With these factors in mind, many employers provide on-site gym facilities or reimbursement for fitness memberships.
Telecommuting options. The telecommuting trend grew an astounding 102.1 percent between 2005 and 2014. Technology has allowed forward-thinking companies to adopt a new stance on the virtual workforce, allowing you to spend less on commuting costs, childcare, and other expenses.
Stock options. Publicly-traded companies often provide stock options to employees as a way to reward performance and encourage further investment. In some cases, employees are also offered stock purchasing at a discount that amounts to immediate profit. For example, Company X provides employees with a 10 percent discount on purchased company shares. Theoretically, an employee has the option of buying shares and selling them the same day, yielding an instant 10 percent profit.
Bonuses. Companies who value their staff often award bonuses based on personal merit and company performance. Whether you receive an extra $500 or $10,000, invest your earnings in credit-savvy initiatives like paying off debt, reducing credit utilization, applying for a new type of loan, and planning for the future.
Related Articles:
Rejected For A Job Again? Time to Check Your Credit History
Cash Flow and Career: Securing the Right Job in 2015