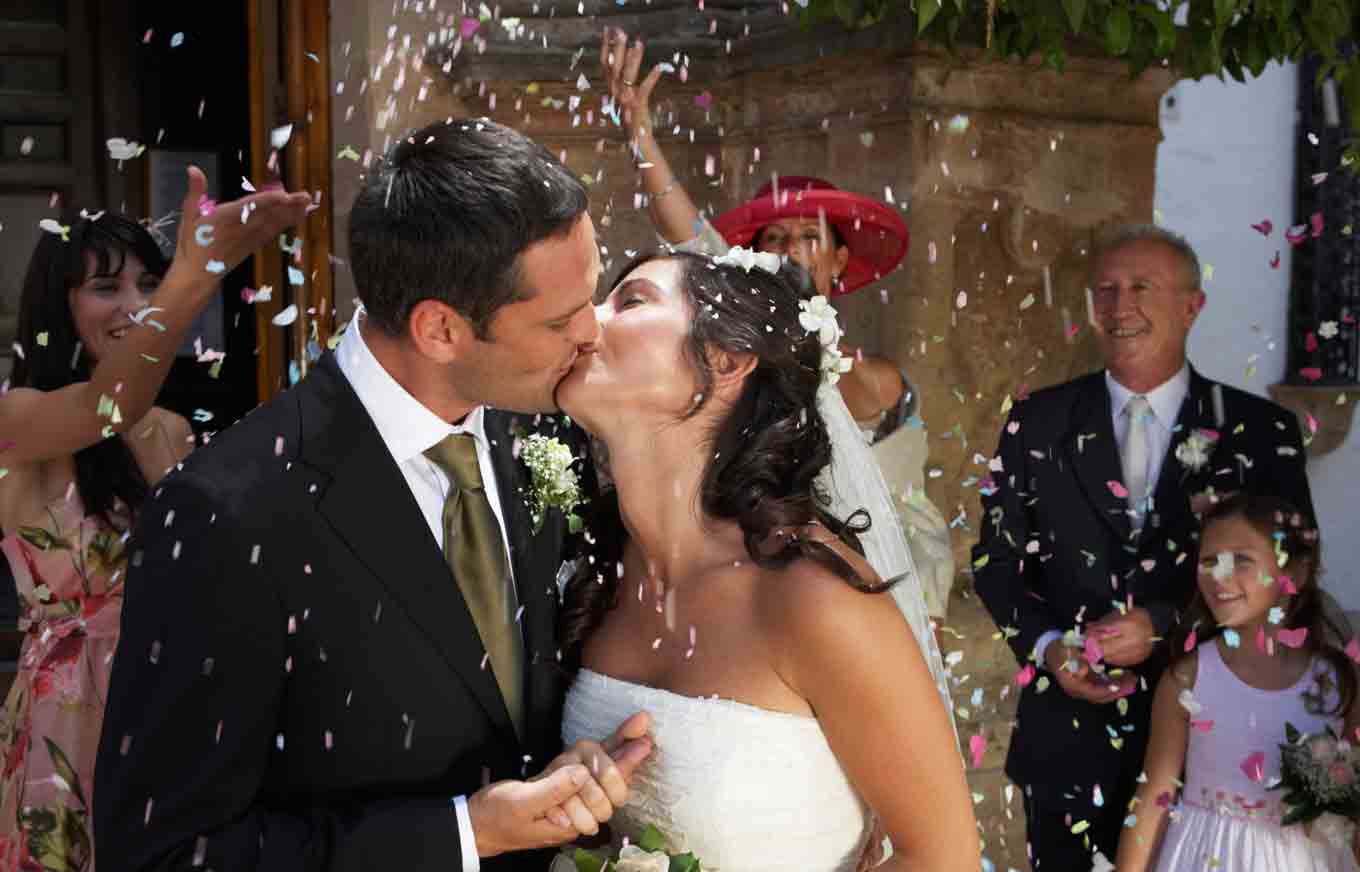 Marriage comes with a whole new set of commitments, but does saying "I do" to your betrothed also mean taking on their credit history? Does marriage mean you accept your partner in sickness, in health, and even in low credit score?
The good news is that marriage does not impact your credit score — positively or negatively — even if you change your surname. Credit reports are tied directly to your social security number, which does not change with marriage. So while you may be joining two lives, each partner retains their separate credit history after they walk down the aisle.
But, that doesn't mean marriage can't indirectly affect your credit score. Read ahead to learn how marriage can affect your credit score to ensure holy matrimony doesn't lead to alimony.
Making Joint Purchases
Shopping for big ticket items like a new house means both of your individual scores factor into the loan application. So, if one or both of you have low credit, it can bring down the qualifying amount, increase interest rates, or prevent you from receiving a loan entirely — regardless of how high the other score may be.
Before you start shopping, sit down together and review each other's credit history. It prevents surprises and gives you an opportunity to resolve any issues. If one or both of you have less than desirable credit, consider deferring the purchase and seek credit help. Improving your credit will net you better loan terms.
Also, when you purchase jointly, it goes on both of your credit reports, so if one of you misses a payment on the shared loan, it will appear on both records. The spouse with the best credit does have the option to secure the loan in just his or her name, but keep in mind this means that one partner will shoulder the burden, and all transactions — for better or for worse — will appear on their report alone.
Merging Assets
Couples often merge finances like bank accounts and credit cards since it's easier to maintain. Before you go down this road, remember that the health of merged assets appear on both partner's credit history. So if you have a shared credit card and one of you decides to max it out and skip payments, both of your reports will suffer no matter who's responsible. If you live in a community property state, the debt acquired while you were a couple is viewed as joint assets and subject to those rules.
If you do decide to merge, consider keeping one credit account in just your name. This gives you options to trigger in an emergency, and, in situations like divorce, provides a foundation on which to build new credit.
No matter what your credit rating is, it's wise to review your report quarterly and file any disputes with each credit bureau. It's best to report errors in writing, so you have a paper trail as reference.
Carry on the conversation on our social media platforms. Like and follow us on Facebook and leave us a tweet on Twitter.