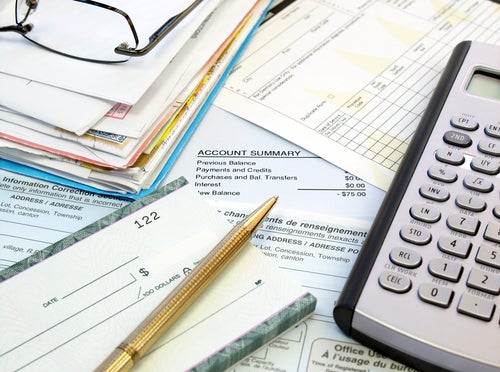 Everyone should have a credit report that is fair, accurate and substantiated. While this is a goal that the credit reporting industry should have, it is far from what actually occurs. With this in mind, we should all be aware of what is on our credit reports with all three major credit reporting companies (Equifax, Experian and TransUnion) because it does matter to our individual financial health. We should be pulling our credit reports at least annually, if not on a more frequent basis. Free credit reports are available once per year from each of the credit bureaus at www.annualcreditreport.com. We can pull our reports more frequently through the major credit reporting companies or through other commercial services.
So, once we receive our credit reports, what should we do? First, we should review the information on our reports. Look for negative or derogatory listings on your report; these may be accounts where the reports states you were late in paying the account, the account is in collection, foreclosures or the account has been charged off (the lender has written the account off its books). Additionally, you may have listings on your account that may be from a public record, such as a court. These may be judgments, bankruptcies or tax liens. Carefully review each of these listings. Do you recognize the listings? Do the listings belong to you? If you do not recognize the listing consider reviewing your records. If you do not find the listing in your records, you may want to contact the lender in an effort to further investigate the listing. If you suspect that you have been the victim of identity theft, contact your local police department and make a report, then place a freeze on your credit listings with the three major credit bureaus to ensure that you are contacted prior to credit being issued on your behalf.
Next, review the listings to make sure the balances on your listings are correct, if the balances are correct, you may consider challenging the listing. If you recognize the listing and it does appear that it may be accurate, you may want to consider requesting that the reporting company or the credit bureau substantiate that the information they are reporting is in fact yours and accurate.
After your review of the negative or derogatory listings, carefully review the positive listings on your account to make sure that they belong to you. If you see accounts that are not familiar, it may be an act of identity theft. Consider following the protocol listed above in relation to identity theft.
After review of your positive listings, review the "hard" inquiries listed on your credit report. If you do not recognize the inquiry on your credit report, or if you did not authorize a company to make the inquiry, you may want to change the inquiry with the credit bureaus.
Credit reporting is a necessary and very real part of our lives. Take time to familiarize yourself with your reports and review it often. If the report is not fair, accurate or substantiated, help your financial self and take action to correct it.
Related Articles:
Why You Should Improve Your Credit Report
Negative Items on a Credit Report: Defined