Identity theft is a common problem in our tech-driven society. Despite consumer awareness, one group of victims is often overlooked: Children. A study conducted by Carnegie Mellon University polled a data group of 42,000 children, finding that 10 percent suffered from suspicious Social Security Number activity. "Child ID theft is a particularly troubling crime because it often goes undetected for years," said David Vladeck, the Federal Trade Commission's Director of Bureau of Consumer Protection. The reason? The red flags presented to adults are usually non-existent with children. Without credit monitoring, these underage victims may face a challenging road of credit repair in the future. To minimize your kids' risk, practice vigilance to spot the warning signs, including: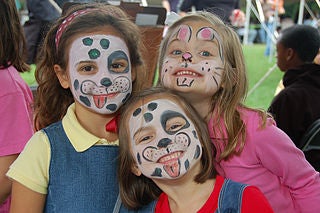 • Credit card applications or pre-approvals addressed to your child.
• An existing credit report. Credit records cannot be legally established until a person reaches age 18. Keep this is mind if you are attempting to establish a new bank account or other financial vehicle on behalf of your child. If a credit file already exists, something is wrong.
• Collection calls. If a collection agency calls for your daughter, ask them why they are calling. Collecting this information may help you pinpoint how and when your child's identity was stolen.
• Tax issues. Uncle Sam could be the first to notice your child's identity theft problems. If a thief has been using their ID as an adult, the IRS may deny your ability to claim them as a dependent.
As a parent, you may be thinking, "How does something like this occur? Can I shield my child from identity theft?" While there are no fool-proof plans, protecting your child's Social Security Number is step one. From the moment they are born, hospitals, doctor's offices, schools, summer camps, etc. all require enrollment or admittance forms. If your kid's SSN is requested, ask why. For example, does Camp Chippewa really need Junior's federal identifier before allowing him to go hiking? Forms like these can lead to identity theft and credit repair woes down the line. Listen to your hesitation and refuse to disclose an SSN without good reason. Fraud can spring from seemingly innocent places.
When identity theft strikes, action is imperative. Contact the credit bureaus and notify them of the situation immediately. TransUnion offers a secure Child Identity Theft Inquiry Form as well as a dedicated email address to submit your concerns: childidtheft@transunion.com. Identity theft is a global problem, affecting people of all ages. Don't assume that your children are safe from harm.