The rat race isn't getting any easier for working professionals. According to the Bureau of Labor Statistics, an estimated 2.5 million more jobs will require graduate degrees by 2018, an 18 percent increase since 2008. When a bachelor's degree is no longer good enough, it is important to anticipate the climate shift and respond assertively. Yet, this mounting certainty leaves one factor out of its consideration: money. Graduate school tuition can range from $30,000 to over $100,000 depending on the university and discipline. Unlike the average undergrad, working adults must balance the cost of living, family expenses, mortgage payments, credit cards, and other debt in their everyday lives. For those saving for a home or focusing on debt reduction, the idea of financing a second degree can seem impossible. Don't give up too quickly, however. Job security and financial stability go hand-in-hand. Read on to learn how you can have both.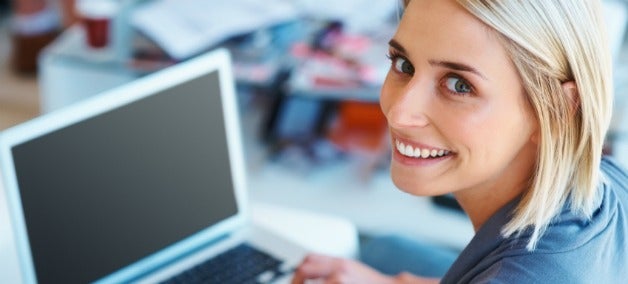 • Determine the value of education
Graduate degrees are not created equal. While each may prove intellectually rewarding, impact in the workplace may be a different story. Consider the following example:
James is a junior mechanical engineer employed at a large corporate firm. He enjoys his job and wants to stay with the company for the foreseeable future. Without much planning, James decides to pursue an MBA to pad his resume. Upon completion, he announces his achievement to the senior management team and expects a pay raise. Much to his chagrin, the management team congratulates him but does not offer a pay bump, stating that his graduate degree is not applicable to his job description. James is now saddled with $80,000 in student loan debt and no reward.
Take a lesson from James and focus on relevant areas of study. Research the degrees that will enhance your position and lead to professional advancement. Check with your boss before taking the plunge.
• Find a benefactor
Speaking of your boss, why not pose the question of tuition reimbursement? Many companies are happy to pay for applicable training to strengthen their workforces. Not only would you be primed for a promotion, this option will allow you to maintain your current budget and focus on credit repair simultaneously. You can't lose. Side note: Your current employer isn't the only game in town. If you are serious about grad school and financial stability, look for a job that values your goals.
• Reassess your budget
If the pool of employer subsidies is dry, you may have to consider footing the bill for a master's degree on your own. To that end, deciding the method of payment requires strong consideration. If you choose to pay cash, the money sacrificed could threaten your long-term savings and emergency fund, two important components of stable credit. If you choose student loans, the new citation could negatively impact your credit report, not to mention the long-term implications of repaying the loan. Regardless of their negative traits, each option does carry positive aspects as well. Compare the two to determine the best fit for your situation. Don't forget to research scholarship and grant opportunities as well. The bottom line: Education is supposed to enhance your life, not hinder it. Calculate the affordability of your degree and determine if your investment will yield worthy dividends.
• Keep your eye on the prize
Education and credit repair share a common goal: self-betterment. Intelligence and creditworthiness each recommend you in different areas of life, whether you are applying for a job or filling out a loan application. Career advancement often means higher pay and greater opportunities. Practice diligence during your graduate studies by keeping your eye on the prize. Remind yourself that a better job will provide the tools you need to achieve long-term security.