It's that time of year again. By now, the kiddies are gearing up for school with new clothes, school supplies, and a clean slate. As Mom or Dad, the cost of a new school year may have you feeling less than excited. Sure, you want your kids to have a good education, but watching your bank account shrink to provide it is discouraging, especially when credit repair and debt reduction are priorities. This year, strive to achieve all your goals by purchasing the items below with discernment. Your efforts will help you set a good example for the kids and allow you to focus on your credit repair goals. It's a win-win.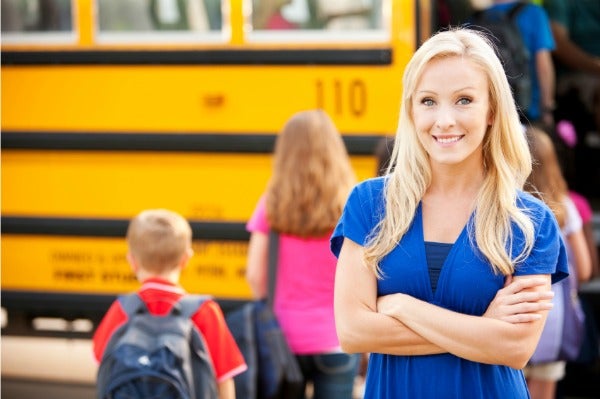 • Supplies
Paper, pencils, pens, markers, books, etc. Depending on your child's age, the list of school supplies waxes and wanes with mandatory costs. Despite these variables, smart shopping can be done in almost any scenario. Begin by:
Shopping at home:

Use your list to find items that you already own. Does your daughter need a ruler? Dig through the craft drawer and cross it off your list. Why spend money on things you don't need?

Comparing prices:

The major warehouse stores compete for your business during back-to-school time. Go online to find the better deal before shopping. Better yet, check out sites like Amazon.com to score additional savings in the virtual marketplace.

Buying quality items:

Avoid buying items that will need replacing in three months. Sure, those brand-name markers may cost more, but they'll probably last longer than their dollar store counterparts. Invest some cash up-front to avoid paying more in the long run.
• Computers
The days of handwritten book reports are over thanks to a tech-savvy world. Nearly every student requires access to a computer at some point during the school year. Choose a brand that's built to last by researching quality on sites like PCWorld.com or Businessweek.com's Tech section. There you'll find expert advice and customer reviews. Once you've chosen the right machine, find the best deal by using PriceGrabber.com to compare retailers.
• Uniforms
Private schools usually require a uniform dress code. What better way to save cash on clothes, right? –Depending on the uniform manufacturer, paying for a week's worth of clothing could end up costing even more than casual fare. Cut back by only buying 2-3 days' worth of uniforms and washing them after a couple wears. If your child is headed for a growth spurt, organize a uniform swap with the other parents to exchange sizes for free. Why chase your kid's upward inches?
• Activities
Ah, the real money suckers: Sports and activities. One year of soccer or dance can cost hundreds or even thousands of dollars. How can you cope when prices are non-negotiable and your child wants to be involved?
Limit expectations.

Yes, Junior is good at sports, music, and art. No, you do not have to involve him in every activity. The bottom line is affordability. If you cannot afford to pay for every school-sponsored event, you should never sacrifice credit repair and financial stability to accommodate spending. Allow your child to choose from a list of affordable activities. If you still want to broaden his horizons, look for free classes and activities within your community. Not every experience requires a down payment.

Ask about a payment plan/cost reduction.

Speaking of down payments, who says all payments must be submitted in full? Ask your kid's school about a payment plan to cover sports and art fees. They may be willing to work with you if you can demonstrate financial need.
• Lunch
There are a million reasons why buying school lunch is a bad idea, including cost. At $5 a day, you'll be spending $900 per child for the average 180-day school year. A chunk of that is likely to go to empty calories, fat, and preservatives. Make the healthy and economical choice by sending your kids to school with a homemade meal. You'll cut costs and provide healthier fare in the process. Growing minds need brain food. Be sure to feed yours well.