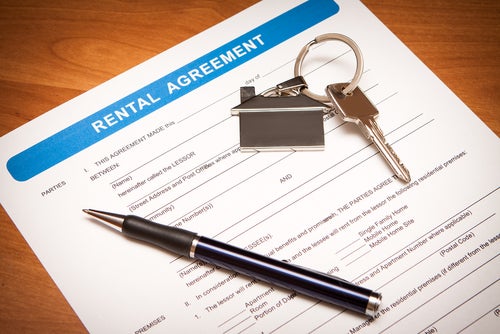 Many renters have felt the sting of a lazy or negligent landlord, the guy who waits two weeks to change the light bulb in the hallway or fix a leaky faucet. In most cases, this guy can be overlooked with an ounce of annoyance, but when the stakes are higher, a cheating landlord can pose a real threat to your credit score. Be wary of these items when renting your next property. Learning what to avoid will help you keep your finances and your credit in safe territory.
1. Online rent payments.
Technology is the cornerstone of convenience—unless it comes at a greater cost. Consider the following example:
The Harrison family recently moved into a rental house in a new city. The property management company offers access to "easy and convenient" rent payments through their online system. On the first day of the month (a Sunday), Mr. Harrison logs on to pay the rent. He is met with a string of error messages informing him that his payment did not go through. Mr. Harrison calls the management office on Monday to discuss the problem. They inform him that their system "crashes occasionally" and he must hand-deliver a check to the main office. To make matters worse, they charge him a $25 late fee.
A forgiving individual may view this scenario as a simple technology snag on the part of the management company. A more cynical view suggests that the management company tricks their tenants into signing up for a faulty online system, preventing them from paying their rent on time and subjecting them to unfair late fees. Whatever your perspective, protect your credit score and your savings account by paying your rent a week in advance.
2. Key money.
While it may be synonymous with "security deposit" in other countries, key money is little more than a bribe in the United States. Property cannot be rented or sublet without your landlord's permission. In some locations—usually large cities—landlords try to capitalize on your interest in their property and/or offset costs in areas where apartments are rent controlled by demanding money off-the-books. Consider this example:
Chris found a rent controlled apartment in New York City for $2,600 per month. Before moving in, the landlord requires him to sign the lease and pay the first and last months' rent as a security deposit. He also informs Chris that he must pay non-refundable key money in the amount of $15,000 in cash. When Chris protests, the landlord replies, "Look, do you want the apartment or not?"
In addition to being illegal, paying key money is certain to affect your credit repair efforts by draining your savings and putting you at further risk for extortion. The bottom: Key money is not required. Don't allow yourself to get mixed up in shady activities.
3. Illegal lease clauses.
When it comes to renting, state law is king. While your landlord may try to impose his own rules in the lease, they won't hold up in court if they contradict current housing regulations. For example, an Illinois landlord cannot charge a 50 percent late fee on rent because it is not considered reasonable under state law. In addition to exorbitant late fees, a landlord is generally prohibited from:
Harassing you or putting your employment at risk
Denying utilities (e.g., if water is included in the rent price)
Requiring you to pay for up-front property maintenance costs
Denying your right to privacy, i.e., entering your apartment without adequate notice
Selling your contact information to third parties
Raising your rent without adequate notice
Reporting false items on your credit report
Credit repair can be a tough road, one that should never be hindered by a cheating landlord. Do some research to learn more about your rights and avoid seedy business contacts.