Insuring your child's education is a wonderful gift. Allowing them to choose a career path and lead a successful life is priceless, and yet, the burden of college tuition presents an undeniable cost. According to CNN Money, the average student paid $21,447 in education and living expenses last year, a 5.4 percent increase from the prior semester. To make matters worse, this figure only reflects costs for public, in-state tuition, a steal compared to out-of-state or private school costs. While your child's education is important, consider the factors of saving before investing all of your discretionary cash.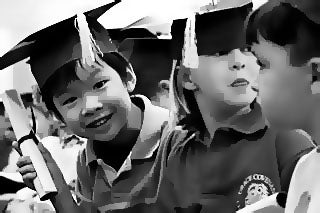 • Savings and prioritization
Investments require careful management and long-term planning. While the average 529 college savings plan has a lifespan of 10 years or more, it is not the only presence in your portfolio. Consider retirement accounts and emergency funds before stowing your cash in the college savings account. While you may send your son to Yale, how will your other accounts fare in comparison? If an emergency arises, how will you handle the burden without a savings account? Are you prepared to face penalties for withdrawing from the college account? How will an unbalanced portfolio affect (and protect) your credit score? To mitigate these concerns, rank your savings in this way:
1. Emergency fund / liquid savings
2. Retirement savings
3. Kids' college fund
College savings are no good without a long-term safety net. Don't risk long-term stability in favor of college funding.
• The "x" factors
Retirement expenses are certain. On the other hand, Junior's college needs are not. University expenses come with a list of unknowns, including:
o Future programs. Many universities already offer work-study programs to meet the needs of income-sensitive students and their families. Consider the university-sponsored discounts and options of the future before budgeting 100 percent of the cost.
o Life choices. While a parent's plan is well-intentioned, a child's drive may result in a different outcome. While you may have saved $300,000 for Junior's education, he may choose to attend trade school for a fraction of the cost. If you invested in a 529 plan, the remaining funds are subject to penalties, fees, and taxation. Allow for variations in the Master Plan by keeping a portion of your cash in liquid or flexible investments. The result will save money and protect you from credit repair blunders if the need arises.
• Security
Credit repair is often about preemptive action. Financial security is aided by liquid savings accounts, proper budgeting, and long-term money management. Placing your metaphorical eggs in one basket is never a wise decision. Before promoting higher education, teach your children some life skills by allocating your assets in a responsible way. If necessary, prepare them for the possibility of shouldering a portion of the college expenses. While it may be appealing to give Junior the world, don't risk your retirement or immediate safety for a long-reaching goal. Keep your family's security as priority #1. Avoid the need for credit repair by making proportional decisions.