Good news for the slighted consumer: Your grievances are about to be heard. The Consumer Financial Protection Bureau (CFPB), a federal agency centered on consumer advocacy, launched an online database allowing consumers to submit complaints related to credit cards. This decision came on the heels of heated opposition from banks that are concerned about the legitimacy of claims and the potential damage the database poses to their reputations. The Bureau responded by stating that while it does not verify the accuracy of each complaint, it does verify an established relationship between the consumer and the business before posting a citation on its site. They also provide businesses with 15 days to respond to each complaint and 60 days to resolve them. In addition to consumer credit, the CFPB database is slated to include information about mortgage and student loan financiers as well. This development houses an abundance of potential change for the American market, including: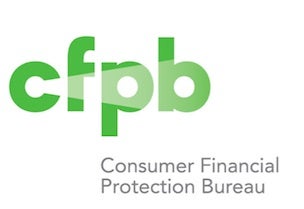 • Transparency
The CFPB site provides a platform devoted to business practice transparency—now available to every consumer. Not only does the database house specific complaints against lenders, it also includes information on how they responded and/or resolved the issue. In the past, shadier lenders took comfort in quietly-managed practices and overlooked transgressions. As the new database gains popularity, it will shed light on these issues, inciting stricter regulations and overall change.
• Improved customer service
Banks and other lenders have protested the database's creation from the beginning. After all, the last thing they want is a list of grievances attached to their names. Despite their opposition, the database presents a silver lining to the infrastructure of each institution – improved customer services. Delayed issues will become action items thanks to increased transparency and the CFPB's urging for efficiency. When faced with the risk of a tarnished reputation, these businesses are bound to take customer complaints more seriously.
• Streamlined credit repair
The days of unfair credit damage and delayed responses are numbered thanks to the CFPB. In past years, many businesses lacked immediate motivation to help their customers with credit repair. For example, the recent "follow-me-down" phenomenon left thousands of cardholders with damaged credit scores for no reason at all. Although the credit repair process would eventually restore many scores, the time it took to cite and address the problem hurt consumers along the way. The CFPB's 60 day rule will provide faster credit repair for those who need it most. In addition to working with a credit repair professional, the presence of a consumer advocacy database will undoubtedly speed the process along.