The average college student is not a financial guru; yet, there are many aspects of college living that teach valuable lessons about financial planning. Credit repair is best achieved as a dynamic lifestyle choice: keeping debts low, reducing credit dependency, saving and paying bills on time. Take a look at the lessons to be learned from the average college experience. Although a coed isn't likely to wax poetic on the topic of credit repair, the way most live can help you with your own efforts.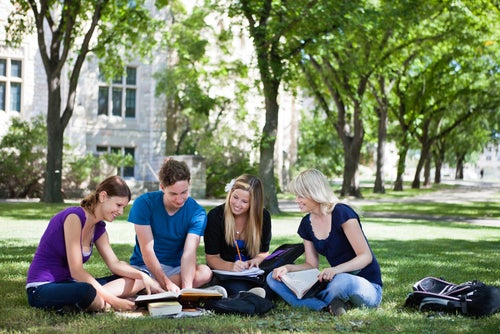 Focus on the necessities.
A dorm room is usually the size of large closet, limiting the amount of stuff a student can squeeze into their lifestyle. Take a lesson in collegiate simplicity and release the clutter from your life. Focus on the things you need vs. the things you want. Living on less will help you save more, allowing you to reduce your debts and keep credit repair as a first priority.
Budget your food.
It's easy to price your food when it is partitioned into a meal plan. Most colleges offer a weekly choice of 10, 15 or 20 meals for students living in the dorm. Each meal has an average cost (e.g., $5.00 for lunch, $7.00 for dinner) and participants can save by opting for the lowest meal plan each week. Choosing less doesn't mean skipping meals; in fact, most students leave the dining hall with a to-go box, allowing them to spend less and still have enough to eat throughout the day. Mirror this practice in your own kitchen. Cut your own meal plan by cooking dishes that boast leftovers. For example, whip up a pot of jambalaya to cover lunch for the next three days, or grill some lamb chops to cover dinner on Monday and fill a sandwich for lunch on Tuesday. The bottom line: Credit repair requires you to make the most of your resources. Stretch your dollar further with the right strategy.
Walk.
College kids walk everywhere. Why? It's the cheapest and healthiest way to travel. If the distance is agreeable, do the same. Save money on gas by trekking to the grocery store, the office, and anywhere else you can think of.
Don't stress about your clothes.
While we're not advocating a "work hoodie," college students don't usually dress up to attend classes. Reduce your burden by buying and maintaining a few quality pieces of clothing.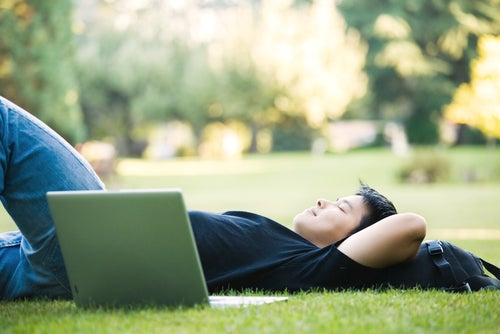 Enjoy the simple things.
Credit repair requires a measure of sacrifice in the beginning. Changing your lifestyle to accommodate a working budget, debt reduction, and good habits is preferable to a life without direction. In the short term, learn to appreciate the simple things in life, such as:
Sleep. Naps are common in college. If you're broke and on a budget, why not enjoy a siesta?
Free stuff. Who says fun should come with a price tag? Go online and look for free things to do in your community. If you live in a rural area, focus on home improvement projects or a personal hobby. Read. There are tons of free eBooks and local libraries to suit every literary taste.
Spending time with friends. When the company's good, you don't need to spend money to enjoy yourself.
The internet. You're paying for it, so why not explore it? We live in the information age. Pick a topic (suggestion: credit repair) and start digging.