Damaged credit isn't always the result of overspending and financial oversight; sometimes, all it takes is a single life event. Countless Americans are saddled with unforeseen debts every year, from injury-related expenses to home repairs and lost wages. When a myriad of circumstances threaten your financial stability, why leave the future to chance? Utilize your income to invest in safeguarding measures along the way. The best credit repair begins with forethought.
Apply your money to: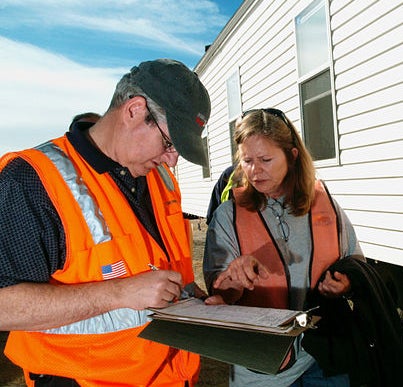 • A Reliable Home Inspection
It's a buyer's market, and investing in an affordable mortgage is a great way to strengthen your credit report. Beware of the hidden costs associated with homeownership, however. Buying a damaged home can drain your bank account, leaving you at the mercy of credit card balances and overdue bills. Before signing on to buy a money pit, do some research. Find the best home inspector in your area to verify the safety of the property. If repairs are needed, hire a dependable contractor to estimate the necessary costs before placing an offer. Don't let an opportunity become a liability. Protect your credit early by covering your bases.
• Life insurance
Life's eventuality is never a pleasant thought, but certain types of life insurance can help you do more than protect your family from debt. Consider the following options:
o Whole life insurance. As an investment vehicle, whole life insurance covers more than untimely death. As a comprehensive policy, your monthly payments are invested to help you build a large safety net over time. While the premiums can be 10 times the cost of term life, whole life allows you to grow the money you invest and even borrow against it in cases of financial need. If an emergency arises, this investment could protect you from surprise bills and the need for credit repair. The best part? Your policy will never expire.
o Regardless of your choice, signing on for life insurance is a critical part of protecting your assets and your family's safety. When faced with tragedy, how will you or your loved ones handle the financial burden? Meet with a certified financial planner to discuss these factors. Ask them to explain the benefits of term and whole life insurance, as well as the options surrounding term-to-whole life conversion policies.
• Disability insurance
Injuries are one of life's costly misfortunes. If you find yourself unprepared, the result of a serious or chronic illness could have a lasting impact on your credit score. Unpaid medical bills are among the top reasons for bankruptcy in the U.S. Protect yourself from this danger by electing to buy short and long-term disability coverage. The average person's expenses rise by 30 percent during an injury. Although your company may provide free disability coverage, most employers will only pay 60 percent of your income if you cannot work. When faced with extra costs and reduced cash flow, the need to bridge the gap is essential. Disability insurance will help to soften the blow. Invest $30.00 a month in comprehensive coverage. Thinking ahead could save your bank account and peace of mind.
• Help from a credit advocate.
Sure, you have the option of solo credit repair, but consider the value of consulting a professional. Effective credit repair can save you thousands in late fees, interest rates, and more. Consider the following example:
John wants to buy a $300,000 home. With a credit score of 680, he qualifies for an interest rate of 4.625 percent, resulting monthly payments of $1,600. If John could improve his credit score to 720 or higher, he would likely secure a competitive interest rate of 4.0 percent, reducing his monthly payments to $1,410.
Just as John learned, effective credit repair can be life-changing, resulting in immediate and long-term benefits. Better credit recommends you to lenders, employers, and insurance companies alike. Unfortunately, not all credit repair is as simple as paying a bill on time. Consider speaking with a professional who understands the specifics of credit scoring. Why lose money to bad credit? Take advantage of the opportunities in front of you.