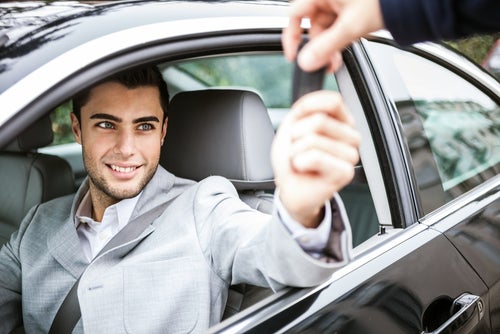 A valuable credit repair lesson presented itself from an unlikely source: electric cars. Tesla (TSLA) confounded Wall Street this week thanks to their Model S sedans. The stock price increased more than 13 percent, with a price of $153.00 per share on August 12. Tesla's success is surprising in a still shaky economy, especially since their Model S price begins at $62,400. This begs the question, when is it okay to splurge? Credit repair may be a goal of yours, but it shouldn't stand alone. Read on to learn when spending is the smarter option.
It's time to splurge:
1. When quality is important.
An item is only a bargain when quality plays a role. Without it, you're likely to spend twice as much. Consider the following example:
Finn is shopping for a used car. Although he's heard good things about the reliability of 2011 Mini Coopers, he decides to buy a 2009 Audi A3 that costs less, but also had negative customer reviews. Sure enough, his car breaks down six months later, forcing him to pay an additional $2,000 to fix the problem. What was once a bargain is now a long-term problem for Finn.
"Quality" is a subjective term in many cases, but never in terms of safety and reliability. Settling for less can sometimes lead to greater financial strain. While Finn can't afford a Tesla, that doesn't mean he shouldn't consider the value of spending more to ensure lasting quality. Weigh the pros and cons of a sale prices. A higher price may provide a bigger payoff.
2. When you have a vested interest.
Think of your spending goals in terms of longevity:
Ross and Kate Miller are house hunting. They find two homes, one for $195,000 in a depressed neighborhood, and one for $227,000 in a popular neighborhood. Both homes are within the Millers' price range, but they aren't sure which to buy.
The Millers may worry about spending more for a home, but a splurge may be justified if their purchase will produce larger profits in the future. By examining neighborhood demographics and comparable listings in each area, Ross and Kate have a better chance of determining whether spending more is the right decision. What is the projected resale value of each home? Which neighborhood has a better safety rating, school district, walkable area, etc.? These questions could lead them to spend more on their mortgage in order to gain more in the long run.
In the case of Tesla and other stocks, it might be worth it to invest in the company's products if you also own shares. For example, if you own 300 shares of Valspar stock, stick to your brand and avoid painting your home with Behr, even if it is cheaper. The bottom line: Do your homework when it comes to investments and dividends. Spending less isn't always the right decision.
3. When the benefits outweigh the risks.
The benefits of spending sometimes outweigh the risks, especially where credit repair is concerned:
Simone has a $5,000 balance on her credit card. Although she has enjoyed zero percent APR for the first year, the interest rate is about to increase to 22 percent. Fearing for her savings, Simone decides to pay down her debt as quickly as possible to avoid accruing interest. Her credit repair "splurge" will save her an average of $900 in interest during the second year.
Saving for emergencies is imperative, but it's also important to recognize the benefits of debt reduction. Learn when to spend and when to save. A credit repair splurge could help you avoid bigger problems in the future.