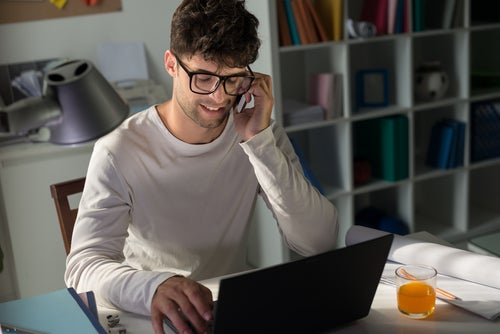 When you are serious about credit repair, working with a professional advocate is an effective way to address problems and find solutions. If you are new to the process, you may wonder about the protocol. How will you communicate with your credit repair company? How will you receive news and updates? Should they contact you, or vice-versa? Review the types of mutual communication you should expect from a reputable company. Understanding the process is essential.
Hiring. Contacting your credit repair company is the first step. They'll ask a few questions about your current credit status, your struggles and your goals. They will also help to obtain copies of your credit reports from the three major bureaus — Equifax, Experian and TransUnion.
Action and online tracking. After collecting your information, the team assigned to your case should analyze each item and take the appropriate action. With the benefit of technology, these steps and actions should be available to you through an online portal or another form of tracking, allowing you to log in at any time without contacting a member of the team.
In addition to action, your credit repair company should offer a variety of other services to encourage score health. These include an up-to-date credit score analysis and suggestions of ways to improve.
Live support. Sometimes there is no substitution for live help. Whether it's email, online chat or phone support, your credit repair company should be available to answer all your questions, including:

How to handle correspondence from creditors
How opening a new account could affect your credit score
The details of your credit report and their effects on your credit score
The bottom line: Communication is a two-way street, and you shouldn't have to chase your credit repair company for information. Choose an advocate that offers support and feedback when you need it. Review our process to get started.
Related Articles:
How to Spot Illegal/Unethical Credit Repair Companies