Relocating has its benefits—from finding a bigger home to moving across the country for a better job. On the other hand, the task of packing up your life is a big one. Inevitably, a few things are bound to slip through the cracks. Don't count your credit score among these miscellaneous items. Protect your financial security by following the tips below. A fresh start requires strong credit.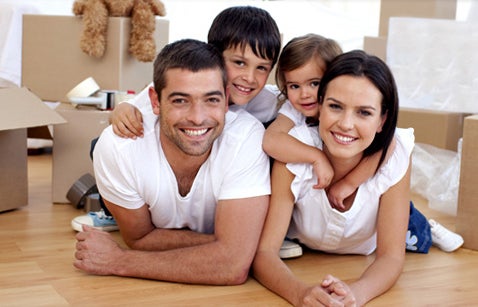 • Cancel/Transfer Utility Services

Without proper attention, final bills can spell big trouble for your credit score. When cancelling utility services such as water, electric, cable, etc., be sure that your final charges are paid in full. An outstanding balance could lead to a late citation on your credit report, or worse, a collection account.

• Update Your Address

Identity theft is one of the leading causes of credit repair in the U.S. That's why it's important to guard private information carefully. A week before moving, stop by your local post office and fill out a change of address form. When it comes to credit card statements and other bills, the last thing you want is to leave them in the hands of new tenants. Practice some diligence to ensure your safety.

• Recycle Your Stuff

Moving means packing, organizing, and throwing things away. Before trotting out to the garbage, however, consider recycling, donating, or selling your unwanted items.

Recycling:

Cart old bottles, cans, and other reusable items to the recycling center. Your efforts will help the environment and save you some rental truck space. It's a win-win.

Donating:

Goodwill and The Salvation Army are great places to unload unwanted apparel, furniture, kitchen items, etc. Make note of what you donate and deduct the amount on your next tax return. (Financial bonus: many of these organizations are non-profits and will afford you a tax write-off for donations.)

Selling:

Moving usually means buying new items and displacing the old. Rather than throwing things out, plan a garage sale to score some cash before moving day. Put your earnings toward the purchase of your new décor.

• Retain Your Savings

Moving is expensive. Planning, packing, hiring a moving company, and buying new things—all are examples of how your bank account could take a hit. Keep these money-suckers in mind before the big day and work to reduce their impact:

Security deposit.

For renters, a returned security deposit is a welcome byproduct of relocation. Be sure yours is paid in full by tying up loose ends. Clean the apartment, repair personal damage, and return the keys on time.

Moving method.

Should you hire a moving company or rent a truck yourself? There are a number of options to consider. Tally up the cost of going the do-it-yourself route and compare it to the moving company quote. The difference will help you secure a better deal.

Food and lodging.

If your move requires a road trip, be sure to plan your hotel stays well in advance. Look for online deals at priceline.com or expedia.com to cut back on expenses. To save on food (and empty calories), skip the drive-thru and stop at grocery stores along the way. The local market is filled with healthy and budget-friendly alternatives.

Moving can be stressful, but don't let unfinished business (like unpaid or misdirected bills) put stress on your credit score. Map out a plan before embarking on your next stage of life.