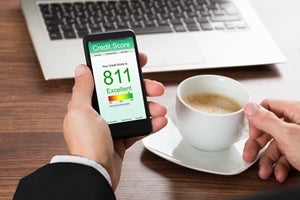 Most people know that a credit score is important for a variety of reasons. From being able to purchase a car to applying for a home loan, your credit score can have a tremendous impact on your life. As a result, your financial history is assessed and scrutinized a great deal.
To ensure you continue down a road toward healthy credit and monetary success, here are five things you should know about: 
The difference between credit reports and credit scores
One of the most important things to understand about credit is the difference between a credit score and a credit report. The score that's evaluated by lenders is calculated using the information present on your credit reports. Your report is comprised of:

Debt collection accounts
Public records
Frequency of credit application
Credit accounts
Check your score often
Staying on top of your credit score is critical. By knowing where you stand, you can determine whether you need to make appropriate changes to improve your score or maintain a high score.

Each year you are able to obtain a free copy of your credit report from the three major credit bureaus:

TransUnion
Equifax
Experian

Take advantage of the opportunity to look over your credit report for free, and be on the lookout for any inaccurate negative items. Forbes recommended monitoring for late payments you know you made on time or are not yours.

If any are present, report this immediately and reach out to a credit repair service company to ensure your credit score accurately reflects your financial responsibility. Also keep in mind checking your credit score multiple times throughout the year will not have a negative impact on it.
Opening new lines of credit dings your score
Every time you decide to open a credit card or apply for a loan, the lender conducts a hard inquiry on your history. This can negatively impact your credit score, so making a habit of this will ultimately bring your score down, making it more difficult to qualify for loans or secure low interest rates.
Identity theft can sink your score
When someone steals your personal information there can be a number of issues that arise. Not only do you have to go through the trouble of changing your personal information, like Social Security numbers and credit cards, but you will also need to worry about the impact identity theft has on your score.

Because these thieves often open new lines of credit under your name and fail to pay these bills and loans, your score will suffer. Prevent identity theft by keeping personal information private to protect your credit history.

If you have been a victim of identity theft and need assistance repairing your credit, contact Lexington Law Firm to learn more about our identity theft focus track.
Five factors influence your credit score
You already know your score is calculated based on your report, but there are five core factors that determine the final number. Payment history, utilization of credit, age of credit, the mix of credit, and new accounts are the key components analyzed to figure out your overall creditworthiness.

Knowing a little more about your credit score will help you keep it high and better ensure financial success.
Ownership and Credit Health: What Spouses Need to Know
4 Things First-time Homebuyers Should Know About Credit Scores and Mortgage Payments