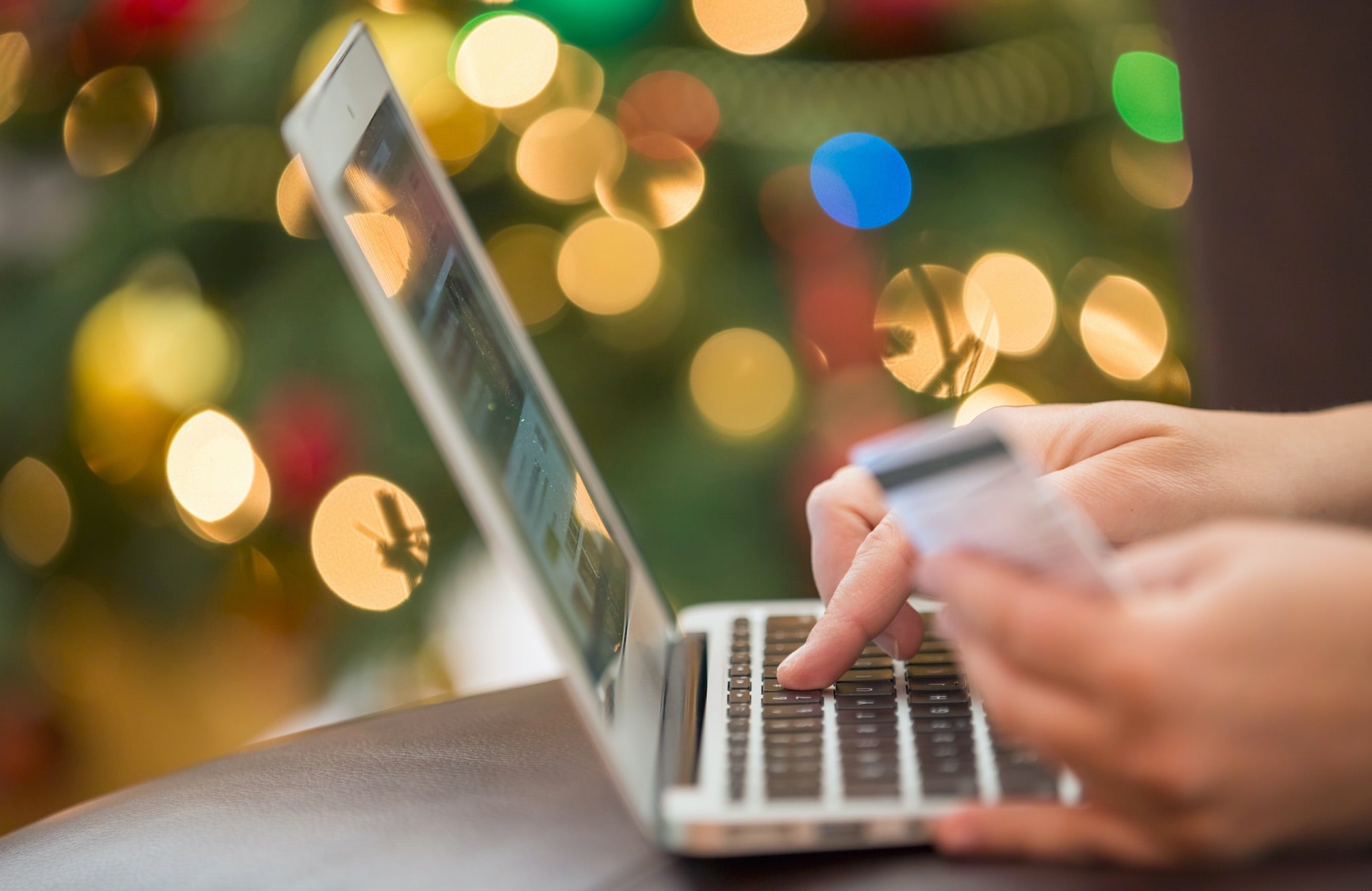 Guest article by AAA Credit Guide
The holiday season is upon us and that means…spending tons of cash, right? After all, your Facebook feed is probably blowing up right now with friends and colleagues trying to figure out when to celebrate together, where to go out, and what to get everyone for Christmas.
But if your finances are tight or you simply don't want to take on the extra monetary burden of extreme holiday spending, you do have some options that don't involve taking on extra debt.
Here are our top tips for avoiding holiday debt this year.
#1: Get Creative with Your Gift Giving
It might be tempting to pull out all the stops around the holidays and treat everyone around you. But spending too much on gifts is one of the easiest and fastest ways to spiral out of control with your budget.
Instead of hitting up your local department store or filling up your Amazon cart, consider a new way of gift giving this year. If you have a large family or group of friends, consider doing a Secret Santa instead of gifts for every individual. If you're a competitive bunch, try a white elephant swap. Everyone brings a gift and as each person unwraps a random one, they can keep it or trade with someone else. This one can add a lot of fun and commotion to any holiday party.
For some friends and family, think about giving them the gift of a personal service so that you're essentially giving them your time instead of your money. Anyone with kids would love the gift of free babysitting and the same holds true for someone with pets who likes to travel — offer to keep their furry friend the next time they need a weekend getaway. Be creative, but more importantly, be thoughtful.
#2: Don't Get Caught in the Black Friday Trap
If you do decide to do some holiday shopping, don't get wrapped up in Black Friday deals, especially if it's not something you were already planning on buying. The best thing to do is to look at ads ahead of time and be strategic with your purchases.
Refrain from making an event out of Black Friday morning, because that tends to legitimize spending for the sake of spending. If you can find some truly good deals that fulfill your needs, then go for it. Just be sure to limit yourself specifically to those purchases.
The same holds true for Small Business Saturday, Cyber Monday, and every other holiday savings ad you're bound to be inundated with. Never get a deal for the sake of a deal — make sure it's a legitimate purchase.
#3: Host a Potluck Dinner
Dinner invitations run amok around Christmas time and while it is a great time to celebrate and catch up with loved ones, you don't have to charge up countless fancy dinners. Even hosting a holiday party at home can add up when you consider all the food and drinks you'd need to buy.
An easy way to solve this problem is to host a potluck dinner. It's a fun way to really bring people together and celebrate your community. It can also result in diverse, tasty food that's fun to experience with each other.
Make it even more altruistic by asking everyone to bring a donation for your favorite local charity, whether it's non-perishable food items for your town's food bank or a gift for a needy child. You're certain to make some memorable moments while also helping other people in your broader community get through the holidays.
#4: DIY Your Cards and Decorations
It seems like just about every retail store sells some type of Christmas decorations, and they often start setting up displays well before Halloween even arrives. That gives us all way too much time to be tempted to purchase more decorations than we really need.
Don't give into the temptation! First, check out to see what decorations you have leftover from last year. That could easily be enough to make your home feel extra festive for the season. Plus, the fewer decorations you put up, the less you'll have to take down when the New Year hits.
If you still need some extra pizazz, spend and afternoon DIY-ing your own decorations. This is especially fun for kids, but can be entertaining for all ages. Classic ideas include popcorn garlands and paper chains, but you can get more sophisticated ideas from Pinterest and the blogosphere.
While you're there, check out ideas for homemade gift ideas. These are great for teachers and other people you want to thank without spending a ton of cash.
#5: Start Your Financial Preparation Early
No matter what kind of holiday plans you have, the best way to prepare a debt-free season is by thinking ahead. If you know you'll need to travel to visit friends or relatives, book your tickets and lodgings as soon as possible. No one ever heard of getting an amazing last-minute travel deal the week before Christmas.
Also consider creating a mini savings account throughout the year that is designed to fund your holiday expenses. By transferring just a bit of cash each month, you can actually save up quite a bit. Then you won't have to worry about being tempted to charge anything because you'll have a nicely cushioned savings account waiting right there for you.
After all, peace of mind is one of the best gifts you can give yourself.
If you're still stuck with heavy debt and bad credit by the end of the year, consider getting Lexington Law to help repair your credit. It's never too soon to start a New Year's resolution!
Carry on the conversation on our social media platforms. Like and follow us on Facebook and leave us a tweet on Twitter.