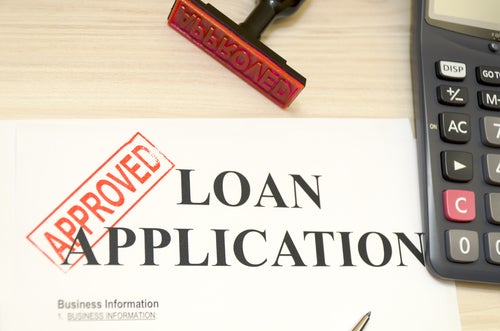 Our blog is committed to education, and we cover all the mistakes associated with bad credit, including the ones that cause it. You may be wondering about the latter group. Which mistakes should you avoid on the road to credit health? The items below represent credit blunders with long-term consequences. Avoid these roadblocks as you focus on credit repair.
Cosigning. Exposing your credit to the habits of others is a risky move. When vouching for others, few cosigners realize the gravity and danger posed to their own credit score. The fact is, cosigning for a friend's loan or credit account means you are responsible for paying the debt if they fail to honor the terms. The consequences of non-payment affect your credit just as severely as the primary borrower's.
Excessive student loans. A college education is valuable in today's marketplace, but it also comes with a considerable price tag. The average student cannot cover the cost of tuition and fees for a four-year university and are forced to rely on student loans to secure an education. While federal loans are backed by the U.S. government and provide income-based repayment options, private loans are another story. Like a credit account, private education debt is subject to variable interest, high repayment premiums and severe penalties. They are also non-dischargeable in bankruptcy proceedings, which means that you cannot escape this type of debt or its effects on your credit.
Maxing out your credit cards. Living on credit is an easy way to rack up overwhelming debts, high credit utilization, and worst of all, penalty interest rates. When you reach your credit limit, your lender will view your activity as high risk and raise your interest rate to account for the change. If you fail to make minimum payments, they will impose a penalty APR that usually ranges from 25 to 30 percent. This level of debt and accrual usually equals bankruptcy protection, a last resort that could ruin your credit for up to 10 years.
Hoping for the best. "It won't happen to me," are famous last words, especially where financial stability is concerned. While you may be healthy, employed and otherwise happy, emergencies are always unplanned. Failing to save for life's surprises can yield immediate and lasting credit damage. For example:
Iris and Ian Janic have three children. Although the family is financially stable, life changes when Ian loses his job to budget cuts. As a senior manager, he has trouble finding a new position with the same salary. While previously a stay-at-home mom, Iris finds part-time work to help cover their losses, but it isn't enough. Within five months the family has borrowed from relatives, amassed $12,000 in credit card debt and are facing late fees and car repossession.

The Janics' situation isn't unusual. Failing to save for emergencies can directly impact your creditworthiness and ability to maintain a steady lifestyle. Aim to save six months' worth of income. Liquidity is the cornerstone of financial safety. Download our free budget template to help you gain control.
Ignoring your potential. Whether it's credit health or professional ability, ignoring your potential means sacrificing money, time and energy. While a few daily dollars don't hurt, think of the lifetime implications. For example, suppose you ignore your credit score before applying for a mortgage. According to myFICO.com, a score of 678 secures you a 3.989% interest rate, while raising your score to 720 before applying for a loan means an interest rate of 3.558%, saving you $33 per month in mortgage payments and saving you $12,014 in interest over the life of the loan.
The bottom line: Credit is full of risk, but the rewards are greater with a little planning. Avoid the mistakes above to keep your score in fighting form.
Related Articles
Five Reasons to Say No to Cosigning a Loan
The Risks in Maxing Out a Credit Card