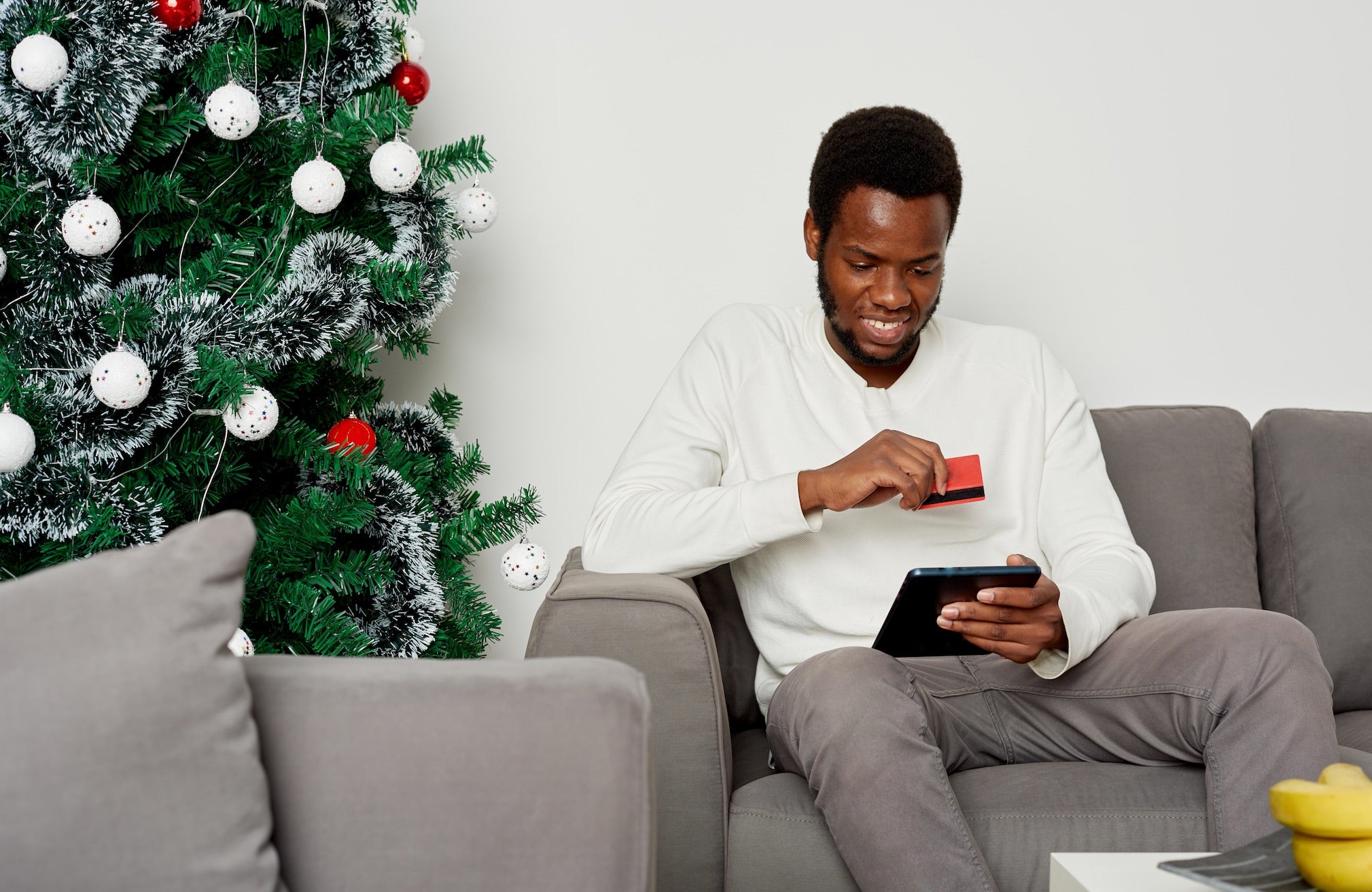 The holidays can be a time of joy.
They can also be a time of enormous stress — especially on your wallet.
This holiday season, the average American expects to spend $967.13. And while 63 percent of Americans report having a holiday savings plan, about 58 percent of families don't stick to them. Last year, 25 percent of parents took extreme financial steps to pay for the holidays, including dipping into emergency funds and even 401(k) plans.
This holiday season, give yourself the gift that keeps on giving: financial well-being. Here some important dos and don'ts of holiday shopping, so you can avoid debt and keep your credit healthy:
Do:
This advice isn't just for Santa. Create a list of every person you need to shop for, and exactly what you plan on getting for each. Set a budget with a spending limit per person and stick to it. If you have a history of impulse buying and know you're likely to fall back into this pattern, pull out just enough cash to pay for your purchases so you don't exceed your budget.
If you see a store offering incredible discounted prices, take it with a grain of salt. This is a common retail trick, especially during the holidays, and it doesn't always mean you're paying the best price. Do your research to see how prices compare between retailers. There are also apps and websites that will email you coupons and promo codes, like RetailMeNot and CouponSherpa. Sites like Ebates will even pay you back to shop at certain stores.
In the wake of several recent data breaches, it's important to keep your security in mind. If you can do so responsibly, stick with credit cards rather than debit cards for your holiday spending, as they tend to have more safeguards against fraudulent purchasing. Of course the safest option is to pay for purchases in cash. Either way, keep an eye on all of your accounts and make sure to dispute any fraudulent charges immediately. Remember, it's holiday season for identity thieves, too.
Don't:
Many retailers offer incentives to get you to spend more than you originally planned — from earning store credit after X amount of dollars spent, to free shipping on purchases greater than $X, to buy-one-get-one promotions. Don't fall for these common retail traps, or you could very well blow your budget.
Another common retailer trick is giving discounts if you open a store credit card. Opening a new line of credit is not to be taken lightly. Each time you do, your credit report will be hit with a hard inquiry, which could ding your credit score. Also, if the card has a high APR and you don't pay it off immediately, you're opening your credit up to even further risk.
Max out your credit limits
It's best to keep your credit utilization below 30 percent. When you hit all your credit limits, it means your credit utilization is at 100 percent, which is bad for your credit score. Plus, if you struggle to pay it off, you could find yourself caught in a vicious cycle of debt, which will only further damage your credit.
If you need credit help this holiday season, whether it's with fixing your credit or a credit bureau dispute, consider consulting a credit repair service. Lexington Law offers legal expertise to help ensure that your credit report remains fair and accurate.
Carry on the conversation on our social media platforms. Like and follow us on Facebook and leave us a tweet on Twitter.