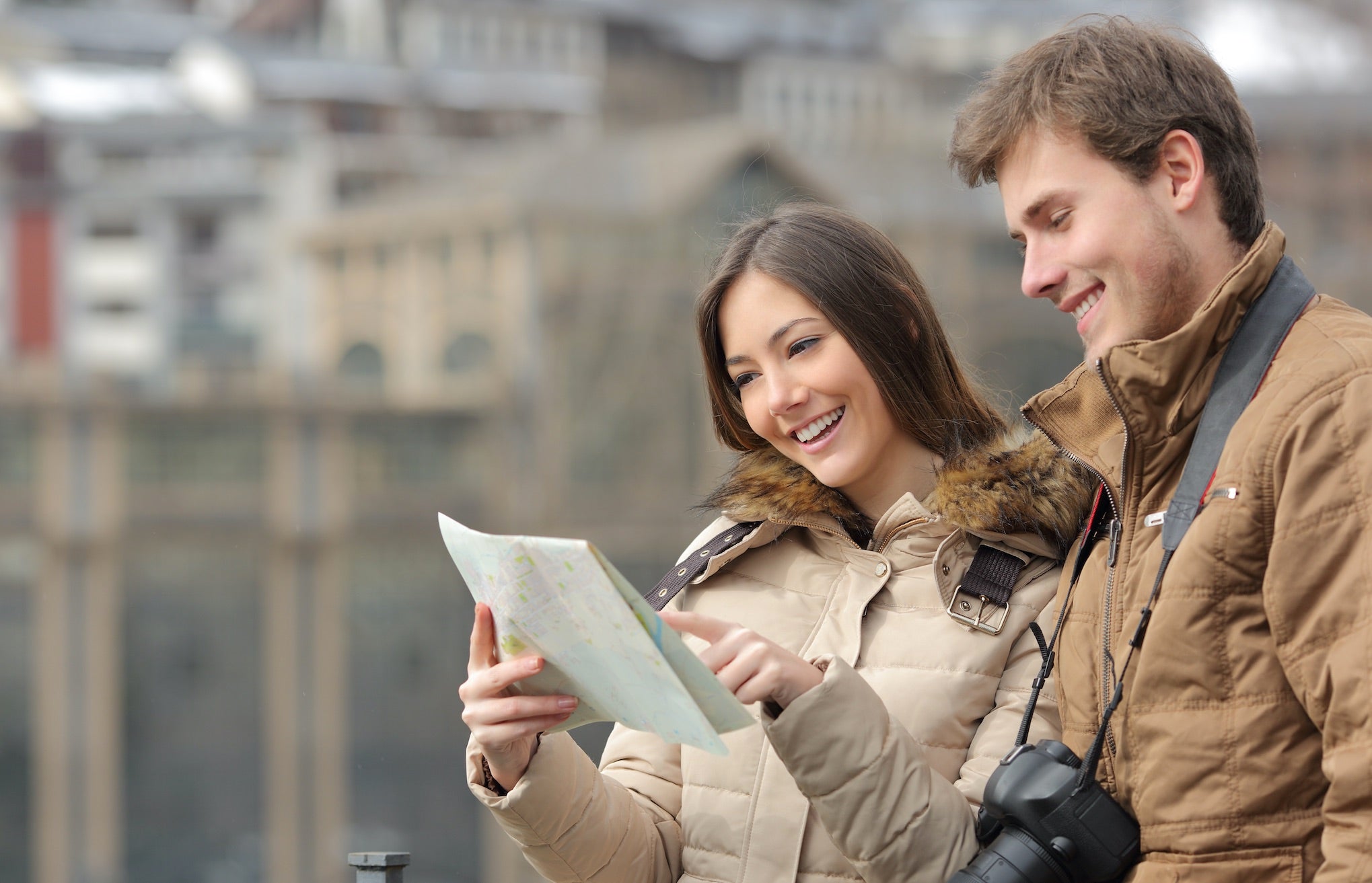 The holiday season is one of the busiest travel periods of the year. Unfortunately, it is also one of the most expensive. The good news is that holiday travel does not have to break the bank, if you plan in advance. Whether traveling by plane, train, or automobile this holiday season, consider some of these useful tips for keeping your travel plans on budget.
1.   Find the best times to travel (and book)
Not all travel days are created equal. For instance, the Wednesday before Thanksgiving is notoriously one of the worst days to travel. Flying almost any other day that week can cost 20% less. December 22 and 23 are also notoriously expensive travel days. If you have a little bit of flexibility in your schedule, traveling on the actual holidays may score you the best travel prices.
As for booking your trip, airfare tracker Hopper found that the best time to book holiday travel is about 80 days in advance. Ticket prices start to skyrocket about three to four weeks before the holidays.
2.   Look for packages
If you know you will need a hotel and/or a rental car in addition to your flight, consider looking for package deals. Grouping travel accommodations together can result in overall savings, especially after all the cheap seats have been booked.
3.   Shop around
Compare prices among airlines, non-stop versus layover flights, and different departure times. Check out the difference in costs between nearby airports. Do not feel obligated to book round-trip, either. Sometimes you may find that one airline offers a cheaper departure flight while another offers a better return price.
Signing up for travel deal alerts, such as those offered through Airfarewatchdog or Google Flights, can also keep you informed about the best travel options. Instead of spending time on multiple websites, a bot can search for savings on your behalf. Travel deal alerts may be able to help you find the deal of the year on a site you might be unfamiliar with.
4.   Consider ground transportation
Driving is usually cheaper than flying, but it depends on the distance to your destination. Try to map out the trip and calculate the cost of gas and any necessary overnight hotel stays. You could also look into thriftier transit options, like a train or bus, for even more affordable trips.
5.   Skip unnecessary travel expenses
You can save money if you take care to plan your trip wisely. If you can get away with packing light, stick with a carry-on bag or personal item to avoid airline baggage fees. Rather than parking at the airport, use a rideshare service to get to and from the airport. Lyft and Uber are popular alternatives to airport parking. Finally, pack your own snacks or meals instead of paying exorbitant prices for similar items at the airport vendors.
6.   Ship gifts
Rather than hauling presents to your destination and paying to check them on the flight, consider buying gifts online and shipping them directly to your destination before the holidays. Many sites offer free shipping. Regardless of how you give your gifts, the shipping costs could be substantially lower than paying extra baggage fees to bring them on the plane. When returning home, you may consider shipping the presents you received back as well. Compare shipping costs with potential baggage fees to see if this option makes sense for you.
7.   Consider your financial situation
Remember that the holidays are only a small portion of the year. If you simply cannot afford holiday travel this year, do not overextend your finances or take on additional debt to make it work. The holidays will be here again next year.
There is no miracle fix for financial hardship. If traveling is beyond your means this year, now is the time to start addressing fundamental financial issues. Consider partnering with a professional credit repair service. Credit repair analysts are able to investigate your credit report, challenge inaccurate information, and potentially improve your FICO score —ultimately boosting your overall financial well-being.
Carry on the conversation on our social media platforms. Like and follow us on Facebook and leave us a tweet on Twitter.