We all understand the "urge to splurge." Whether you've been working hard on credit repair or simply need a break from aggressive savings, there's no shame in rewarding yourself. If you plan to cheat your budget, take some time to do it the right way. Consider the following strategies surrounding these common purchases. They will help you reign in spending without reigning in the fun.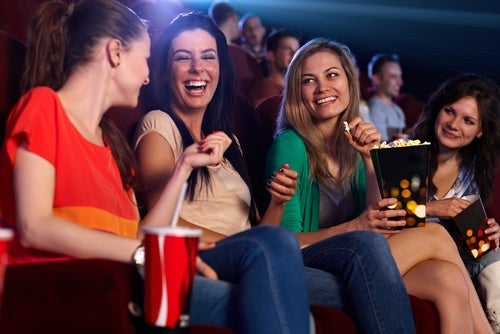 Food
If you're craving a culinary experience, remember to:
Look for coupons and specials. Many chain restaurants offer seasonal deals and printable coupons (e.g., buy-one-get-one entrees).
Consider happy hour. You'll receive discounted drinks at the very least, and possibly a free appetizer or entrée.
Plan. If your restaurant of choice is a James Beard contender, they aren't likely to offer discounted fare. Work this expense into your budget by planning ahead. Visit the restaurant's website and choose your food ahead of time. This strategy will help you price the meal and prevent overspending. Have your fancy cake and eat it, too.
Entertainment: 
If it's a movie you want, don't:
Go to the evening show. The average excursion can top $50 for two tickets and popcorn.
Do:
See the matinee. You'll save up to 40 percent on ticket costs for the same title.
Stream a new release. Amazon allows you to rent and stream new releases in your home, usually for $4.99 or less. Invest in a good air popper for theater-style popcorn and settle in for a relaxing night.
Vacation
If you're suffering from wanderlust, plan a trip that won't impact your budget too heavily. Do:
Share space. Grab a group of friends for an all-inclusive adventure. Split the cost of a single hotel room and other common expenses. Youthful? Yes. Budget friendly? Absolutely.
Consider Vegas. Las Vegas is fun, exciting and cheap. Unbelievably cheap. Do some research to find the most affordable flights and accommodations. For example, a Delta flight with a layover is bound to cost less than a direct flight on US Airways. Similarly, five nights at The Rio will cost a mere $335 compared to $1,330 at The Cosmopolitan. The best part? Both hotels offer high ratings. It's a win-win.
Stay close to home. You don't need to leave the state to plan a fun vacation. Enjoy the great outdoors by joining your friends for a camping trip. If you don't like roughing it, spend a long weekend visiting a local attraction or major city. The bottom line: Learn to see your surroundings from a new perspective. There's always something to do.
Stuff
Ah, the never-ending quest for stuff. Whether you simply want or need something new, tap into your budget by:
Shopping at the right time. There's nothing more frustrating than buying an item and watching it go on sale the following week. Do some research to learn more about a retailer's sales events. Better yet, contact the store manager directly.
Playing the game. Last year's trip to a furniture store offered valuable lessons about haggling and general consumerism. If the item on your list has a negotiable price, take advantage of the opportunity! Shop around and allow retailers to compete with one another.