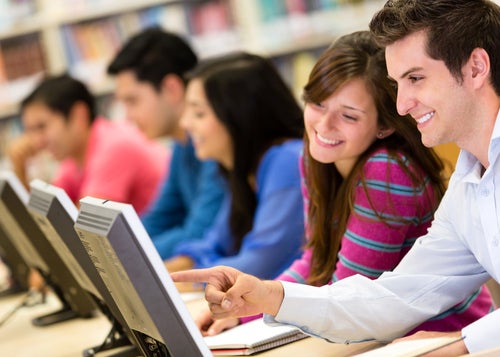 If you remember Schoolhouse Rock, you probably know how a bill becomes a law, the ins and outs of conjunctions, and the magical powers of the number three. You can probably also hum the theme song that ends with "knowledge is power!" We couldn't agree more with this sentiment. A study conducted by the Department of Education's National Center for Education Statistics revealed that college grads earn an average of 33 percent more than peers with a high school diploma. Education isn't just about the math. Learning as an adult allows you to gain new skills and access opportunities in your career.
"But what if I can't afford college?"
This is a common question. We've talked about the sky-high prices attached to higher education, especially concerning private universities. Many people face the choice of sacrificing their financial stability in order to earn a degree—a path that often leads to costly student loans, a lower standard of living, and yes, even credit repair. Wouldn't it be wonderful to take courses on your own time and improve your prospects for free? Good news: you can.
In an ironic twist, the same universities that charge their students thousands in tuition are offering free, "open courses" to anyone with an internet connection. Topics of study are broad and range from business to anthropology. You may have to do some digging, but the following sources are sure to provide new information and (if you're lucky) a chance to pursue the career and income of your choice. Employers don't always require a degree on your resume. Do yourself a favor by building your skill set and illustrating your capabilities. Better finances are built on a better foundation. Start here: