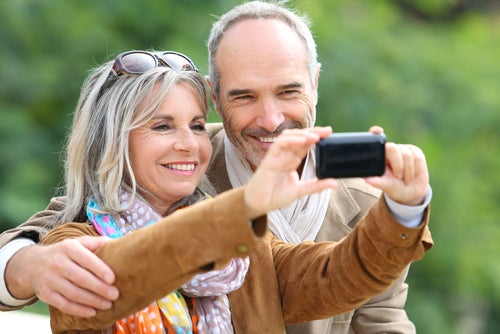 Wages were at the top of President Obama's agenda during his State of the Union address on Tuesday night. Not only did he call for a raise in the minimum wage, he announced a new government-sponsored "safe, easy-to-use starter savings account to help millions of middle-class Americans save for retirement." The aptly named "MyRA" account is aimed at middle-class workers who have not begun saving and/or whose employers do not offer 401(k) programs. Avail yourself of the details before MyRA becomes available. The pros and cons will help you decide whether MyRA is right for you.
The Pros:
It's low-risk. Money saved in a MyRA account is federally-backed by the US debt, similar to savings bonds. Unlike money invested in stocks, your savings will not be subjected to the volatility of the market.
It's flexible. You don't need a nest egg to participate in MyRA. Married couples earning up to $191,000 and individuals earning up to $129,000 can join the program, opening an account with as little as $25. Contributions may be deposited directly from each paycheck in after-tax dollars and can range from $5 to several thousand. Each participant may save a maximum of $15,000 per year for up to 30 years.
It's modular. MyRA plans are offered through the federal government, allowing you to keep your plan even if you switch jobs or begin saving in another investment vehicle. The rules will not change as long as your income stays within the regulated requirement. 
Worry-free withdrawals. MyRA contributions can be withdrawn tax-free at any time, allowing a measure of liquidity to your long-term savings.
The Cons:
Slow growth. Don't expect large returns with MyRA. The program was modeled after the Thrift Savings Plan Government Securities Investment Fund, available only to federal employees. Although MyRA is subject to a variable interest rate, the average return of its inceptor was only 1.74 percent in 2012.
Early earnings withdrawal=fees and penalties. Although MyRA contributions may be withdrawn penalty-free, earnings (e.g., accrued interest) are another matter. Any money earned from your initial investment must remain in the account until you reach the age of 59 ½. Early withdrawals will result in additional taxes and penalties.
It's low-risk. The same safety that guarantees your funds may also hurt your chances of growth. "Safe" usually means conservative, a term that translates into low-risk investing. Although there is nothing wrong with this tactic, it may not align with your current risk tolerance.
The Bottom Line:
MyRA's savings initiative is a positive step toward national saving consciousness. Saving as little as $5 a day could have a drastic impact in your retirement years. That said, consider your investment goals before pursuing MyRA. Ask your employer if they provide a matching program for retirement savings and speak with a financial planner about personal savings vehicles. Ask the right questions to ensure the right answers.