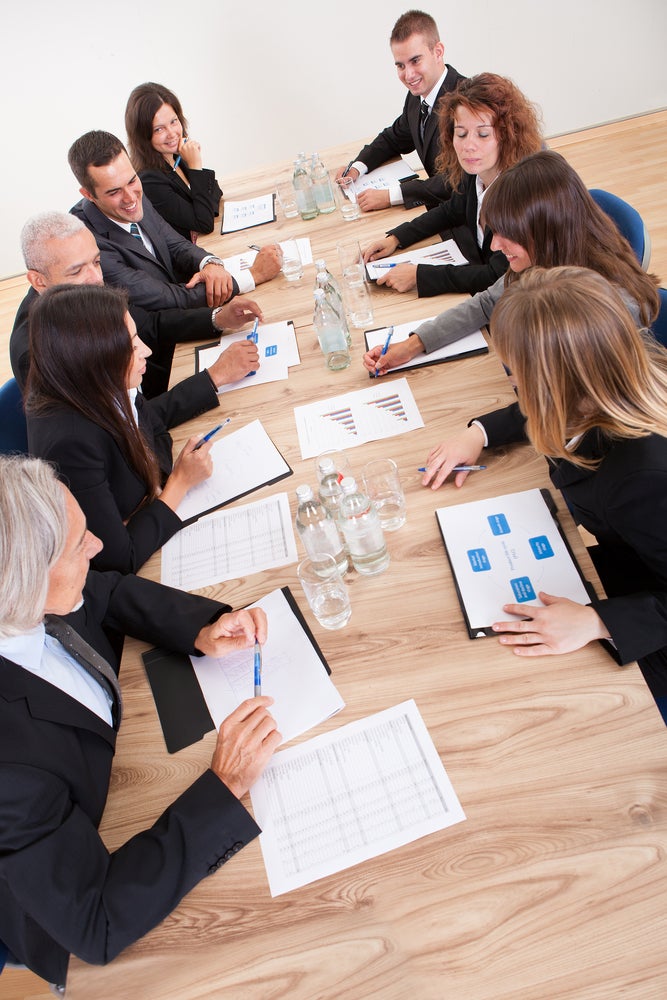 Job security is a vital part of credit health. A steady income feeds your budget, reduces financial risk and promotes emotional well-being. Job security is a vital part of credit health. A steady income feeds your budget, reduces financial risk and promotes emotional well-being.
So, what do managers want?
1. Leadership skills. Ambition is abundant in the workforce this year. As millennials (employees born after 1980) continue to dominate the workforce, their thirst for success is growing. More than 25 percent are already in management positions and hope to reach the executive level in 10 years or less. Throw your hat in the competition ring by sizing up your goals. Create a career trajectory that outlines a plan for the next five years. Share this information with your boss and take advantage of promotional opportunities as they arise.
2. Expertise. The workforce skills gap is widening according to a Bureau of Labor Statistics study. More than 50 percent of employers say they can't find qualified workers to fill an estimated 4.7 million jobs. Enhance your skillset by:
Continuing your education. Whether it's a master's degree or Microsoft certification, prove your career commitment by continuing your education. Find a degree or program that allows you to improve the workplace while also improving your skills. Talk to your boss about tuition reimbursement and your desire to grow.
Finding a workplace niche. Every office has its challenges. Make a list of issues that need attention this year. For example, suppose you are a web writer for a small advertising firm. You and your fellow writers have different styles and sometimes the web content seems inconsistent. Consider forming a committee to create a style guide and appoint yourself as document owner. Create opportunity where none existed.
3. A strong social media presence. Social media can be damaging when used incorrectly, but some managers require their employees to maintain a strong online presence. Whether it's networking or staying active on LinkedIn or Google+, managers appreciate activity that promotes company health. Consider upping your efforts this year in this category.
4. Telecommuting ability. Good news for employees who regularly take work home: telecommuting is gaining traction. An estimated 2 million employees work remotely—a 79 percent increase between 2005 and 2012. Allowing employees to work from home carries benefits for your company, including:
Low overhead: less need for office space, supplies, utility expenses, etc.
A pool of employees not limited to geographic location
Telecommuting is also positive for employees. Reasons include:
No commute time or related costs, e.g., gasoline, bus/train fare, etc.
Home office tax breaks
Work time flexibility
If your job often keeps you late at the office, consider brokering a work-from-home option with your boss. Highlight the mutual benefits and your history of success and productivity.
5. A long-term commitment. 41 percent of companies claim that hiring a bad employee costs $25,000 or more. Relying on the wrong people is a risk your boss can't afford to take, especially when turnover rates are high. Distinguish yourself by illustrating your commitment to the company. Do your job well and pursue advancement at every turn. Go a step further by offering to organize company-sponsored food drives, benefits, employee sports nights and other unifying activities. The bottom line: Show your commitment when it counts. Guarantee job security by becoming indispensable.