Tax season is around the corner and you've probably begun gathering your W-2s, 1099s and other important financial documents. Or not. In fact, roughly 20 percent of Americans are chronic procrastinators, leaving their taxes until the final day of filing. In addition to risking lateness and fees, many also fail to take advantage of the deductions available to them. Don't allow timing to reduce the full amount of your return. Find the motivation to tackle taxes early this year, making sure to cash in on the little-known deductions related to: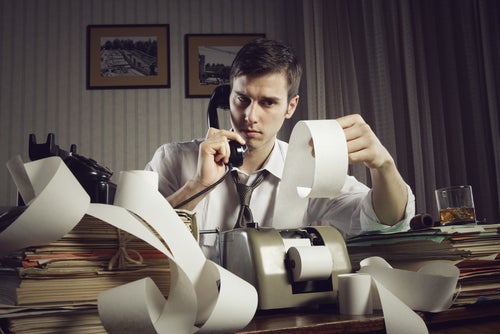 1. Moving. Whether you're a renter or new homeowner, the cost of moving is usually deductible if you meet at least one of the following criteria:
Work. If you move within one year of beginning a new job, your expenses may qualify as a write-off.

Distance. According to the IRS: "Your move will meet the distance test if your new main job location is at least 50 miles farther from your former home than your old main job location was from your former home. For example, if your old main job location was 3 miles from your former home, your new main job location must be at least 53 miles from that former home."

Time. If you are a remote or self-employed person, your move may still qualify for a deduction as long as you spend a minimum number of weeks working in your home. Requirements vary by position.

Take a closer look at the IRS's guidelines. A little attention could help you save big on moving costs.
2. Energy Star improvements. Homeowners who want to go green will receive some help from Uncle Sam. Energy Star products like solar energy systems and residential wind turbines qualify for a tax credit. Not into alternative power? There are still plenty of household appliances that may qualify for tax refunds. Click here to view the full list.
3. Job hunting. If you were looking for a new job last year, be sure to dust off your receipts. Employment search costs that exceeded 2 percent of your adjusted gross income can be deducted. Things like travel expenses, hotel costs and printing resumes are fair game. Compile a list of the money you spent during your career search. Review this page to see where you stand.
4. Exercise equipment. A doctor's note can go a long way when it comes to fitness write-offs. If your doctor told you to exercise last year, in-home gym equipment could be tax deductible. From treadmills to in-ground swimming pools, your choice of exercise warrants a second look at tax time. Talk to your accountant for more details.
5. Accountant services. Speaking of accountants, the cost of professional tax preparation is typically deductible as well. According to the IRS: "You can usually deduct tax preparation fees on the return for the year in which you pay them. Thus, on your 2013 return, you can deduct fees paid in 2013 for preparing your 2012 return. These fees include the cost of tax preparation software programs and tax publications. They also include any fee you paid for electronic filing of your return."
Get your ducks in a row this year by utilizing these and other helpful tax breaks along the way. Why deny yourself a better return?