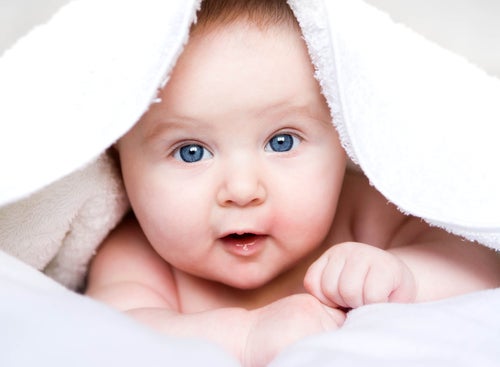 A friend once said to me, "Having a baby is the most wonderful, financially devastating day of your life." I was jarred by the characterization. Few people speak honestly about the monetary burden of raising a child, a concept every new parent should consider before their baby arrives. The Center for Disease Control and Prevention reported a one percent increase in US birth rates in 2012—a departure from the nation's six-year reproductive slump. When supporting a family is on your priority list, credit repair may seem like the least of your worries. Despite your new agenda, debt reduction and savings are more important than ever. A strong financial life will provide you with better options for a growing family. Whether you are in the planning stages or currently expecting, keep the following baby-saving strategies in mind. They will help you reign in your spending and focus on the big picture.
Consider your insurance options.
Prenatal care is expensive and variable. Without insurance, you're likely to spend more than $20,000 on office visits, the birth, postnatal care and baby care. Medical bills are the leading cause of bankruptcy and credit damage in the United States, two things no expecting parent should have to deal with. Protect yourself by being proactive about insurance coverage. If you are currently covered, do some research regarding your out-of-pocket expenses (read: many insurance policies do not cover 16-week ultrasounds and other standard forms of prenatal care). If you are uninsured, visit the American Pregnancy Association, research your options under the Affordable Care Act or call your local hospital to learn more about managing your healthcare costs.
Shop smart.
Many parents lose perspective when shopping for a new baby. After all, your child should have the best, right? –Don't fall for this type of false logic. You don't have to sacrifice quality in order to secure a good deal. Keep these options in mind:
All-purpose supplies. Practicality is a must when it comes to saving money, and shopping for baby supplies is no exception. Sure, you may love the high-end, pram-style stroller used by celebrities, but it won't collapse and store in your car. You may also love the hand-carved mahogany crib, but it won't convert into a toddler bed as your child grows. When it's time to buy the essentials, make common sense your first priority. Shop for all-purpose items that provide convenience and money-saving safeguards.
Cloth diapers. Inconvenient, yes, but cloth diapers are generally more affordable than disposables. Unless you are prepared to spend more than $1,100 on diapers during your baby's first year, consider doing some research on cloth alternatives.
Don't overstock. If you are a first- time parent, you probably don't know which supplies you'll need right away. That said, do your budget a favor and try not to overstock. Stick with a few basics in the beginning. You can always buy more along the way.
Think outside the box.
There's more than one way to plan for a family. Financially-minded parents find creative ways to keep their costs low. The following represent just a few of the many strategies:
Avoid maternity clothes. In addition to being overpriced, maternity clothes are often ill-fitting and poorly made. Do yourself a favor and stick to regular clothes for as long as possible. Buy larger sizes or learn to alter your own clothes to fit. The result will keep you from spending much-needed funds on a temporary wardrobe.
Consider your childcare options now. Don't wait until the baby arrives to plan for childcare. The average parent pays $4,500-$10,400 for full-time infant care in the first year, a price that often proves too steep. If you are worried about the upcoming costs, it's time to do some math. Review your monthly budget to determine exactly how much you can afford to spend on childcare. Locate reputable facilities or individuals (i.e., nannies) in your area and construct a price range. If you cannot afford full-time care, search for alternatives. Ask a non-working grandparent to babysit 1-2 days a week or float the idea of working from home with your employer. If all else fails, weigh the costs and benefits of switching to part-time work to temper the price of outside help. Numbers don't lie, and it's up to you to create a budget that works.
Plan a smart baby shower. While you may love the idea of cute baby items, your child is unlikely to need a closetful of impractical clothes and shoes (newsflash: babies don't need shoes). Why not transform your shower into a plan for your child's future? In lieu of onesies, ask your guests to contribute to your child's 529 college savings plan or other investment vehicle. A pair baby Nikes might be cute, but a $100 investment gift could be worth $4,000* in 18 years. You do the math.

*Assuming an annual return of eight percent.
Get some advice.
New parents can learn a lot from word-of-mouth experience. Seek the advice of friends or family members with children. Ask them to give you a list of baby essentials and non-essentials by asking the following questions:
What are some things you used every day?
Are there any items you bought and didn't use?
Is there anything you regret spending too much money on?
If you could go back, would you have planned or shopped differently?
Nothing beats experience-based guidance. Take the first step to becoming a frugal parent by learning from the wisdom of others.