Spirit Airlines is making headlines this month. Despite being voted dead-last in consumer satisfaction polls, Spirit is still the fastest-growing airline in America. How can this be? What's the secret to Spirit's success, and what can we learn? Read on to find the answers.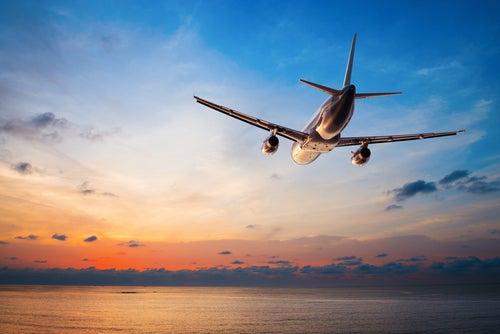 Lesson #1: "Fancy" is overrated. Spirit CEO Ben Baldanza has no qualms about the airline's humble presence:
"We're not even Wal-Mart," he said. "We're Dollar General. And we like being Dollar General, because we save people lots of money."
Baldanza's point carries a universal lesson, one that eschews fancy in favor of function. The same lesson is easily applicable in your own life. Consider the following comparison:
Martin's Profile
Occupation: Software engineer
Annual Salary: $100,000, $5,833 a month after taxes
Home price: $355,000, $2,070 a month
Car price: 2014 BMW 5 Series, $425 a month
Entertainment budget: $1,500
Remaining monthly cash: $1,838
Clare's Profile
Occupation: Software engineer
Annual Salary: $100,000, $5,833 a month after taxes
Home price: $225,000, $765 a month
Car price: 2012 Mini Cooper, $275 a month
Entertainment budget: $800
Remaining monthly cash: $3,993
Martin and Clare are armed with the same resources, but choose to make very different decisions. By reigning in her allegiance to expensive homes and fancy cars, Clare is able to save more money, control her debt-to-income ratio, maintain an excellent credit score and secure better interest rates. She is also equipped with more options, allowing her to contribute a 20 percent down-payment on her home, save for retirement and live a stress-free financial life. While Martin's life may appear fancier, it's clear that Clare has the upper-hand. Take a lesson from her lifestyle.
Lesson #2: Cheap is valuable. Despite its low rating, Spirit's customers keep flying with the ultra-affordable airline. When asked about the discrepancy between customer satisfaction and patronage, Baldanza replied, "That survey never asks people about the price of their ticket. Why doesn't Consumer Reports put out a survey that says a Mercedes S-Class is better than a Ford Focus?"

Baldanza's point is well crafted. When cost is a priority, it carries more value than accommodations. Consider the same lesson in your own spending:

If you're hungry, save money by cooking at home rather than dining out.
If you're bored, read a book or browse Netflix rather than spending money at the mall.
If you're broke, look for a part-time job that allows you to work virtually rather than relying on your credit card.
The bottom line: Don't assess value based on cash. Allow "cheap" to work in your favor.
Lesson #3: Extras are unnecessary. Spirit Airlines' approach to travel is à la carte, allowing customers to only pay for what they use. This method allows them to offer round-trip fares for lower rates. While many complain about the perceived nickel-and-diming, few realize how this strategy benefits them in the long run. Assess your own extras in life by asking yourself some preliminary questions:

Do I want this or do I need it?
How will this purchase affect my finances?
Could I put my cash to better use?
Adopting a less-is-more mindset is the best way to take control of your finances and focus on credit repair. Spirit may not be the most popular airline, but its business model is arguably the most efficient. Make an effort to exude the same savvy.