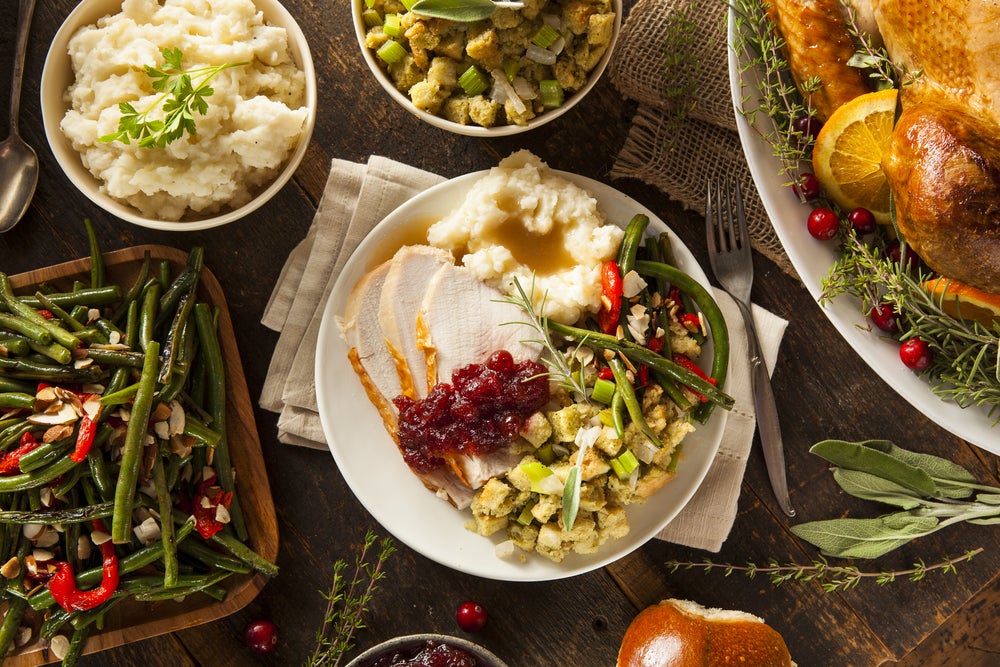 Thanksgiving is approaching and it's time to begin the planning process. If you're the family cook, you're probably shopping for a turkey and making a list of side dishes and desserts. While it's tempting to go overboard, don't let budgetary concerns take a backseat to holiday celebrations this year. Use the following strategies to plan a fun and affordable meal.
Take a vote. Planning a large meal can be overwhelming, especially if your guests have different tastes and expectations. Cut the pressure (and the price tag) by taking a vote on the food items you'll serve. Create a Google Doc that allows your family to weigh in on the food they prefer, e.g., sweet potatoes or mashed potatoes? Brussels sprouts or green beans? Choose 3-5 winners and give your budget some breathing room.
Skip "kid" food. I say this with love: please do not cook chicken fingers for Thanksgiving dinner. We've all dealt with finicky kids, but yielding to Junior's palette demands on Thanksgiving is a waste of time and money. Sure, there's a kids' table, but a kids menu is not necessary. Inform parents of the food you're serving and allow them to prepare their children for the meal. Even the pickiest eater can find something good on the Thanksgiving table.
Consider a dry or BYOB holiday. Depending on your family's habits, beer, wine and cocktails can cost hundreds of Thanksgiving dollars, a sum you shouldn't have to pay alone. Consider a dry holiday or ask relatives to pitch in for the drinks. Ask your uncle to bring his favorite ale and your mom to find a nice white wine to compliment the turkey. Chances are, your guests will be happy to accommodate the request.

Don't cook too much food. Leftovers are arguably the best part of a Thanksgiving meal. Who doesn't love a turkey sandwich on Black Friday? That said, cooking too much food can cause problems if you're on a tight budget. Refer to Good Housekeeping's serving size chart during the planning process. It will help you avoid weeks of uneaten food.

Ask for help. Like it or not, Thanksgiving is a carnivorous holiday draped with tradition, two things that prove difficult if you have family with eating restrictions. If you're worried about your vegan cousin's comfort at mealtime, ask her for help. Say, "Sorry, I'm not a vegan chef, but I want to make sure we have food you can eat. Here's a list of the food I'm cooking. Is there something else you would like? Maybe you could stop by early and help me finish a few vegan-friendly dishes. For example, we could set aside butter-free mashed potatoes and bacon-free green beans during preparation." The bottom line: There's no shame in asking for help. Accommodate everyone's needs by asking them to pitch in. Don't bear the weight of the meal alone.