Valentine's Day is around the corner and lovebirds everywhere are excited to celebrate.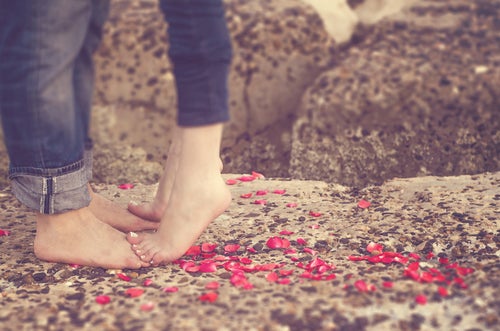 Wouldn't that be nice? The truth is, Valentine's Day can be more complicated, especially when it includes working within a tight budget. Americans spent more than $20 billion last year alone, with the average person investing over $130. If you are worried about how to celebrate and save, consider the following options. There's something for everyone.
Do something personal.
If you've ever shopped at Tiffany's, you probably didn't leave thinking "Wow, personal." There's nothing wrong with expensive jewelry, but buying 1 of 100 identical necklaces hardly denotes an individual touch. Consider going another route this year. Find a one-of-kind item (ahem, Etsy) or allow your Valentine to design her own gift with your help. Your efforts are bound to produce favorable and budget-friendly results.
Do something practical.
The stage of your relationship is important here. If you've only been dating a few months, practicality probably isn't the best way to go just yet. On the other hand, married couples tend to appreciate the useful side of budgeting a bit more, especially when aimed at their future. If this sounds like you and your spouse, float the idea of a delayed Valentine's gift. Rather than dinner and dancing, invest $500 in a well-performing stock or short-term investment. Use the money in five years to take a trip to the Bahamas or make a few home improvements. Who says saving can't be romantic?
Plan ahead.
If your Valentine is a typical flowers, candy and fancy restaurant type, do your best to plan ahead. Find creative ways to stay within your budget:
Mix gardenias with roses to save on flower costs
Skip the expensive fare: find a well-reviewed restaurant with reasonable prices. Call it "obscure and romantic"
Avoid pre-packaged Valentine's candy. Buy an assortment of her favorite candies (e.g., Gummy Bears, Sweet Tarts) for a "best-of" bag of goodies.
In the end, it's the thought that counts. Plan only what you can afford.
Provide an experience.
If your relationship was founded on fun and adventure, an experience is the perfect gift. Scour websites that provide excursion deals like LivingSocial.com and Groupon.com. Skydiving, paddle boating, cooking classes, whitewater rafting, deep-sea fishing—the sky's the limit. Don't make conventional plans if you aren't a conventional couple. Start your own Valentine's tradition by doing what you both love.