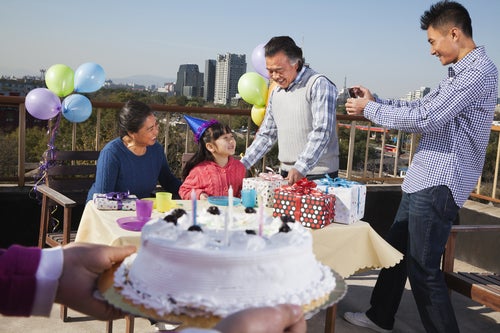 Hosting houseguests can drudge up a variety of emotions: excitement, anxiousness, and yes, even dread. While you may be looking forward to the arrival of family and/or friends, balancing your credit repair goals against the pressure to entertain isn't easy. Whether you're trying to save to reduce your debt, build your savings account, or send your kids to college, don't let quality time with visitors derail your plans. There are plenty of ways to keep your guests happy without sacrificing credit repair.
Keep the following tips in mind:
Plan events in advance.
Budgeting is easier with planning in the mix. Impromptu planning usually leads to expensive excursions, something you should avoid when credit repair is on the table. A month before your visitors descend, come up with a list of things you think they'd enjoy (and things everyone can afford). Share the list with your guests and ask them to pick their favorites. This strategy will help them feel included in the planning while helping you budget your time and money. You can't lose.
Cook.
Don't underestimate the entertainment value of cooking at home. Shopping for and cooking a good meal can take hours, especially if you and your guests are gourmet-lovers. Not a foodie? No problem. Cook something simple and then go out for the evening. The point here is savings. Dining out for an entire week can cost hundreds of dollars. Eating at home for some of those meals is sure to curb your food costs.
Don't change too much.
Who says your guests require white glove service? They are probably more interested in spending time with you and seeing your neighborhood just as you do on a regular basis. Don't change your habits too much, especially when the alternative requires extra cash. If you live in a city and regularly ride the subway, give your guests a taste of the metro life by taking them for a ride. If you don't normally shop at high-end stores or restaurants, don't start now just to impress them. The bottom line: be yourself and stay within your budget. You may want to show your guests a good time, but you shouldn't sacrifice your financial stability in order to do it.
Let them splurge.
Your credit repair goals don't have to interfere with your guests' fun. If your guests are determined to go shopping or on an expensive excursion, let them go. There's no rule that says you are required to stay with them for every moment of their visit. Agree to an afternoon or full day apart, allowing them to do their thing and giving you some time to recharge. Visiting is about having fun; don't let your credit repair issues keep you from appreciating time with loved ones.
Tap into savings.
Give yourself a break. When guests visit, why not tap into your rainy day fund? If you want to take your guests for a pricey meal or to visit an expensive location, consider how much you can afford to spend before they arrive. Keep in mind, we're talking about non-essential savings here, i.e., your "fun" fund, not your emergency fund. If you can swing it, give yourself permission to spend a little more than usual. After all, what are rainy day funds for?