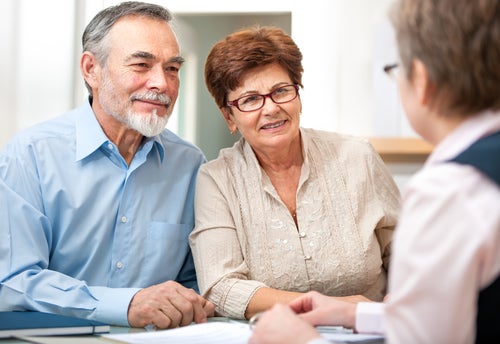 Saving money for retirement seems like an obvious necessity, but actually planning for retirement and implementing that plan can be difficult. Current expenses can easily seem more important than planning for your financial future 40 years from now. However, saving a little bit now can go a long way in preparing you for financial independence later.
Once you make the decision to save, where do you save? What kind of accounts are best? The answers will vary based on what your goals are, the amount of money you have to save, and what kind of financial options your employer is willing to offer you.
Here are various ways to save that you can explore and then decide what is best for you:
401(k) and Individual Retirement Accounts (IRAs) — these types of accounts are often grouped together because of how they are taxed. Rather than most kinds of savings accounts, these accounts receive money directly as you earn it, so it is not taxed initially. Instead, the money is taxed when you take it out during retirement. Therefore, you're able to save more money and earn more interest. Some employers will even match your 401(k) contributions up to a certain amount each year. There are specific rules regulating how money can be withdrawn, so be sure to research the specifics of these kinds of savings accounts before using one. (Note: 401(k) refers to the section of the IRS code containing the rules of the account).
Traditional savings accounts: Nearly every bank or credit union has a wide variety of regular savings accounts that everyone can use. Savings accounts won't allow you to save pre-tax, and they'll likely have lower interest rates than other ways to invest money, but the money can be withdrawn or moved at any time without penalty. If you're not ready to invest in a retirement account, this could be a great place to start.
Stocks and mutual funds: While riskier than other types of investments, stocks and mutual funds could earn you more money if you're willing to invest for a longer period of time. A mutual fund invests in securities or other industries, hopefully netting a positive return on the consumer's investment. Before getting involved in any kind of stock or mutual fund, talk to a financial advisor about your situation to decide what would work best for you.
This is just a sample of the options available to you to start saving for retirement. Be careful, plan out your decisions, but start now. A little planning now can result in a much more comfortable future.