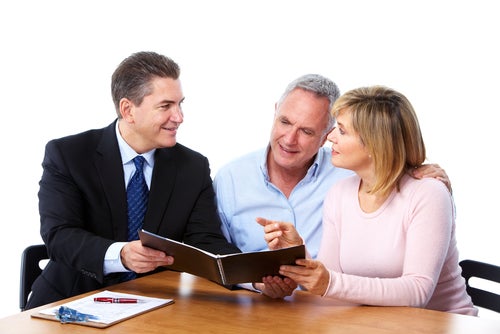 As the end of the year approaches, it's time to take stock of your financial life and set goals for 2014. You might be wondering how credit repair relates to financial planning. In truth, they are inextricably linked. Savings is the key to financial stability. Paying the bills requires a steady income today and in the future. Without it, you'll suffer through late bills, charge offs, possible bankruptcy, investment losses and devastating credit consequences. The best way to ensure your fiscal safety is to find a professional to help manage your finances. Whether you are hoping to score a quick win with a hot new stock or looking at long-term comfort, there are a few qualities every financial planner should possess:
1. He has licensed skills.
A Certified Financial Planner (CFP) needs credentials. In addition to passing the CFP Board exam, a financial planner must:
Meet the educational requirements
Possess at least three years of full-time experience in the financial planning field
Meet the ethics and fitness standards
Don't settle for just any Joe Money. Learn more about CFP requirements and make sure your advocate measures up.
2. He has a good reputation.
Word-of-mouth is a valuable resource when searching for a financial planner. How satisfied are his current clients? Does he listen to their concerns and offer solutions? Talk to your friends and colleagues about their experiences with financial planning and ask for a professional recommendation. Once you've narrowed the candidate pool, do some research surrounding their backgrounds, career longevity, etc. (Note: use this site). Knowing the facts will help you make the right decision.
3. He presents a clear strategy.
Every investment client should take a risk tolerance test: a list of questions that will help them decide which products to choose for their portfolio. For example, if 22-year-old Kevin wants to save for retirement, he probably wouldn't invest the bulk of his cash in aggressive, small cap mutual funds since he has several decades to grow his money. After learning your risk tolerance score, a good FP will present you with a clear strategy for the year, allowing you to set goals that match your comfort level and investment time frame.
4. He checks in.
A silent FP is a bad FP. He should check in regularly to notify you of any portfolio shifts, windfalls or (unfortunately) losses. He should also ask about any changes in your life that may affect the way you invest. For example, if you recently received a 10 percent pay increase, your FP should be the first to know. Look for someone who is responsive and genuinely interested in keeping you informed.
5. He doesn't push you.
FPs cannot legally advise you to buy specific financial products. If your current guy calls and says, "It's time to put $10,000 into Tesla," you've got a problem. Regardless of whether his advice is good, pointed recommendations could imply unsavory motives, e.g., corporate kickbacks, free trips, cash bonuses, etc. The bottom line: It's not your job to bankroll anyone else's interests. Find a planner who presents you with a range of investments that align with your risk tolerance. The result will help you maintain a well-balanced (and unbiased) portfolio.