Starting a business is an exciting venture—one that can also be risky when personal credit is on the line. A savvy CEO understands how to minimize this risk by keeping personal and professional finances separate. Read on to understand the difference.
Personal credit repair should never include entanglement with business expenses. To help entrepreneurs in the arena, the credit bureaus allow them two credit reports: Consumer and business. Below are some commonly-asked questions. Take some time to learn about the facets of business credit and how it relates to you.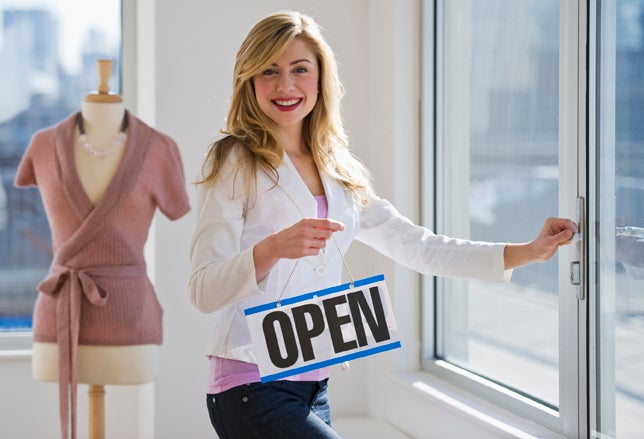 1. Does every business have a credit report?
Not right away. Business credit reports are given to companies who establish themselves legally (e.g., sole-proprietorship, LLC, etc.) and instruct their lenders/vendors to report tradelines under their business name. For example, if Mark is the CEO of Mark's Tool Supply LLC, his business lenders should not add information to his personal credit report. To build a business credit report, ensure that your contacts know how and where to report financial information. Check both of your reports often to verify the correct placement of each tradeline.
2. Why should I keep my personal and professional finances separate?
Sole-proprietors and other small businesses are notorious for mixing their personal and professional finances. Who cares if you use the same credit card, right? Wrong. If your business venture goes under, you could be putting everything you have on the line. Limiting personal liability is crucial to running a business. For example, if Linda's Yarn Shop can't pay the mortgage for their retail space, the bank can only go after the business's assets rather than the personal holdings of Linda herself.
3. Who has access to my business credit report?
Although creditors need your permission to view a personal credit report, everyone has access to your business credit. The reason? Potential lenders and colleagues may want determine your reliability before working with you, resulting in further reason to keep your score in top shape.
4. How is my business credit score calculated?
While your personal credit is graded on a point-scale of 350-850, your business credit ranges from 1-100. To determine your score, the credit bureaus (TransUnion, Experian, and Equifax) each use their own scoring model. Many factors play a role, including:
• Basic information—legal documentation, public records, etc.
• Creditors and payments—current lenders and a complete payment history
• A list of active and past loans, including amounts
• Collection information, if applicable
• Business size, years of operation, Standard Industrial Classification (SIC), etc.
5. Is there such a thing as business credit repair?
Yes. Just as your personal credit requires maintenance and attention, business credit requires the same type of focus. Keep your business finances in fighting form by:
• Verifying information and highlighting inaccuracies
• Encouraging creditors and vendors to help you build your credit report
• Staying current on all loan payments and responsibilities
• Keeping an eye out for business identity theft or fraudulent charges/accounts
The bottom line: Credit repair is relevant wherever you have credit. Employ the same practices in your professional life. Success and excellence go hand-in-hand.