According to an article published by Forbes, student loan debt has climbed to become the second highest consumer loan debt category, bringing it behind mortgage debt and placing it above credit cards and auto loans. To provide some context, this means that the average loan debt of a member from the class of 2017 increased by a whopping $39,400, an increase of 6% from just the previous year with an average member of the class of 2016 owing $37,172.
The report went on to cite over 44 million borrowers currently owe over $1.5 trillion in student loan debt. This is why many students are taking time out to understand the scope of what they are getting into before they get saddled with a loan that could stick with them for an entire lifetime.
In considering choosing a major that could mean little or no student debt after a few years, there are two primary factors:
Choosing the right school with debt in mind
Choosing the right major with debt in mind
Let's discuss how to go about choosing the right school with minimal debt in mind.
Study the debt levels of potential schools:
In an ideal scenario, you would graduate college with no debt whatsoever. Sadly, however, that is not the case for the majority of college students. Before you commit to any school, it would be helpful if you knew exactly how much you would need to borrow.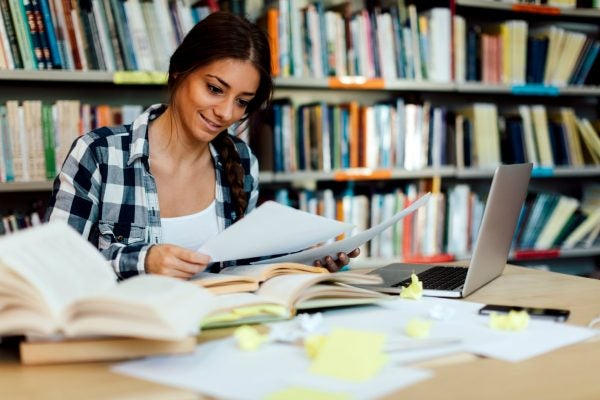 Try to figure out the sum of debt you should take on at multiple colleges using any of the following resources:
The Institute for College Access and Success (TICAS) data includes a combination of federal and private student debt
College Scorecard data contains information on federal student debt
Although TICAS data does not make adequate coverage for average debt levels of a graduate of for-profit schools because only a small amount of these schools reports usable data, it is widely reported that for-profit schools are the main culprit with the highest levels of debt. Students considering for-profit schools are advised to conduct extra layers of research before committing to the schools.
Compare net prices as opposed to prices listed on the brochures:
This is a mistake many applicants make. Colleges should not be necessarily excluded because of the high-end cost. Schools that may look expensive on paper may be more affordable than the seemingly cheaper options should the school offer scholarships or grants. In order to fully do your homework, see what kind of financial aid packages schools will offer you in order to determine how much you'll actually be paying. Schools that are eligible for federal financial support usually offer a net price calculator which is useful for calculating the exact amount after the grants and scholarships have been evaluated.
Reach out to the appropriate bodies for financial support:
Today, multiple bodies provide support by offering grants, work-study and interest friendly student loans. An example of such an organization is the Free Application for Federal Student Aid (FAFSA). Doing a quick search on Google would immediately provide you with all the information you need about such institutions.
Now that you know how to pick the right school, it is important you know how to pick the right major in the university. Although student loans may be unavoidable, what could be avoided is being left with a dead-end job that leaves you with an ever-increasing loan.
Select your ideal major:
Here are some suggestions in selecting the ideal major:
Study Job prospects and job trends:
This is as simple as taking a sheet of paper and a pen and listing all your skills, interests and hobbies. Some skills have a direct correlation. For example, individuals who are great with numbers could consider accounting, whereas those with innate creativity could consider the arts.
When complete, proceed to study careers by drawing a direct line from courses offered in your college of interest to jobs listed in the U.S Department of Labor's Occupational Outlook Handbook. This handbook features available jobs and places them alongside job requirements, growth metrics, and detailed descriptions. Look out for individuals who studied the major that you wish to study and try tracing their path.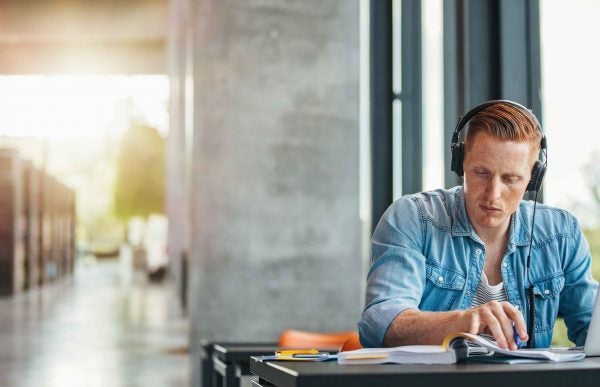 Don't forget to study job trends. A quick search of jobs that will be redundant in a few years will give you a long list of possible jobs that could be lost within the next few years. Although not all these assertions end up as expected, they should give you an idea of what the next few years of your chosen career might look like.
These days, salary is determined by what you bring to the table, and that is in turn determined by what you decided to study in school. According to a report done in 2015 by the Georgetown University center on Education and the Workforce, there is a gap between the lowest and highest paying courses approximating $3.4 million. Choose wisely.
A pro-tip is to research median salaries instead of looking at average salaries.
Before you sign that document that may commit you to a lifetime of debt, consider submitting applications to organizations that offer grants, aid, or even loans. If you still need a loan after running through the list thoroughly and you are not completely clear on how much is really enough for the school and major of your choice, you should choose to keep your repayments subtle by targeting a monthly payment system that would not cost more than 10% of your potential after-tax salary each month.
Nothing is set in stone in life. Everything, including your choice of the course to study in college is subject to change. Although changing majors is an option, it is important to understand that changing courses could mean spending a longer time in school attempting to complete your degree which in turn leads to more debt. The benefits? Hopefully a long and rewarding career with great pay.
By selecting your preferred major while considering the long-term net effects of student debt and potential salary, you will be on the pathway to making your dreams of today the reality of tomorrow.
You can also carry on the conversation on our social media platforms. Like and follow us on Facebook and leave us a tweet on Twitter.