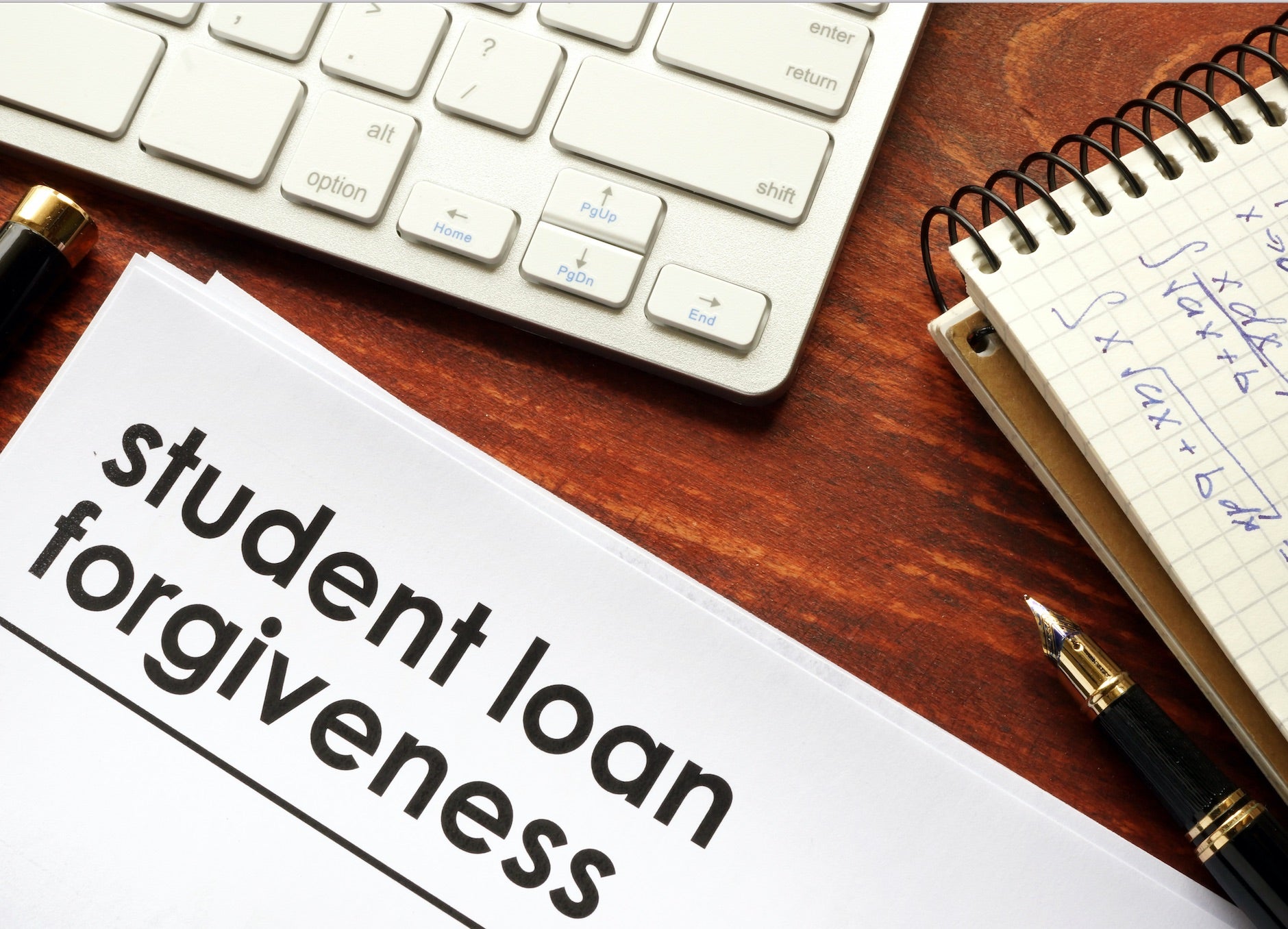 If you're struggling to repay your student loans, you might qualify for student loan forgiveness. The Federal Student Loan Forgiveness Program is an option for individuals who meet certain qualifications. Forgiveness may be possible if you are:
A full-time teacher
A public service or non-profit employee
A student or recent student of a school that has closed
Totally and permanently disabled
But if you're trying to repair bad credit, you should be aware of the impact student loan forgiveness could have on your credit. Read on to find out how student loan forgiveness works, and how it could impact your credit score.
How Does Student Loan Forgiveness Work?
If you're having difficulty repaying a Federal student loan, the Federal government may be willing to forgive some or all of your student loan debt. That means you will not be required to make any more payments on your student loans.
There are four basic types of student loan forgiveness, although there are several other less common types as well. The basic types include:
Teacher Loan Forgiveness—For people teaching full-time for five years in a low-income school district.
Public Service Loan Forgiveness—For non-profit or government employees who are repaying their Federal student loans based on income.
Closed School Discharge—For current students or recent students of a school that has closed. Most applicants were students at ITT or Corinthian College.
Total and Permanent Disability Discharge—For those with total and permanent disabilities.
How Does Student Loan Forgiveness Affect My Credit Score?
If your loan is in good standing, loan forgiveness won't affect your credit at all. But if you're working to repair bad credit, you should know that student loan forgiveness could negatively impact your credit score. If you fall behind in your payments, it will be reported to the credit bureaus. But when your loan is forgiven, the lender isn't required to remove the previous negative credit history. So, even though your debt is canceled, your credit score is still impacted.
How Can I Fix My Credit Score if My Loan Is Forgiven?
If you receive forgiveness on a loan that isn't in good standing, you can submit a credit dispute for anything in your credit report that is inaccurate. Disputing a credit report involves writing a letter to the credit bureaus that explains the error and requests the error be removed.
You can find credit dispute letters online, or talk to one of our credit repair experts to get professional help to repair bad credit and dispute the error.
Carry on the conversation on our social media platforms. Like and follow us on Facebook and leave us a tweet on Twitter.