The wake of Hurricane Sandy has been a rough one for Northeast residents. Millions of people have lost their livelihoods and sense of safety, including their homes. As homeowners file insurance claims that are denied based on lack of insurer funds, loopholes, and downright negligence, the broader strokes of ownership are called into question. Is buying a home the best investment option, or are there other ways to build a strong credit file without exposing yourself to risk? Consider the following factors as you consider your personal options. While you may not live in a hurricane zone, risk is not limited to coastlines.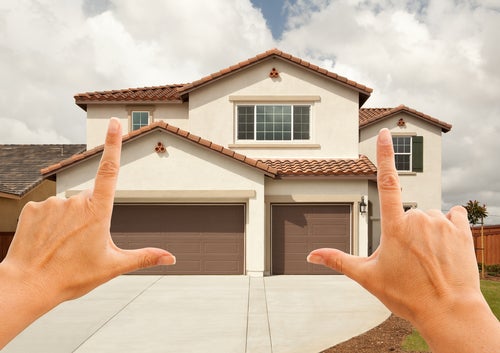 1. "Approved" doesn't mean "wise."
A mortgage approval should never qualify as the final decision of homeownership. Sure, you have the option of owning a home, but does that mean you should? Not always, according to David Ning, founder of www. MoneyNing.com, a popular personal finance blog.
"Mortgage lenders change their lending standards all the time, but without knowing what the future holds, they generally approve buyers solely based on a snapshot of their current income and assets," Ning said. "Your job may be on shaky ground but the lender will never be able to tell from your mortgage application. Just because the mortgage company approved you for a loan doesn't mean you can actually afford (or want) to make the payments long-term. Getting approved is only the first step. You still have to assess your own situation and make sure you are comfortable with the long-term commitment that home ownership requires before you take the plunge."
The lesson? While mortgage lenders know the math, only you know the true strength of your application. Consider the credit repair implications of borrowing without planning. Why place yourself in a difficult situation?
2. Waiting can make all the difference.
Interest rates have fallen to an all-time low in 2012, a detail that has many homebuyers itching to find a deal. While it's true that low interest rates will lessen the burden of monthly mortgage payments, it is also only true for those with good credit.
"These days, it's hard to get approved for a mortgage if you have a low credit score," Ning said. "But even if you were able to obtain a loan, the interest rate would probably be very high. That's not to say buying a home will never make sense, but know that if you can increase your credit score, you will likely be able to significantly reduce your monthly payment and ultimately the cost you are paying for your dream home."
Don't put the cart before the horse when it comes to obtaining a mortgage. Competitive rates are reserved for borrowers who have proven their creditworthiness over time. Consider credit repair as a top priority and allow the rewards to follow.
3. The "dream home" requires a safety net.
Millions of insurance claims were filed after Hurricane Sandy hit the East Coast. As victims wait for relief, those whose homes were destroyed are at the mercy of the insurance company and federal assistance.
"Home ownership can be wonderful but it is also a big financial commitment," Ning said. "While you aren't building equity with your rent payments, you also won't be financially liable for the home if a natural disaster were to strike in the area that you live in. There are always pros and cons, but just make sure you can comfortably afford being a home owner before you decide to purchase that lovely house you'd like to call home."
The bottom line: Homeownership is greater than sum of monthly mortgage payments. It requires a safety net to anticipate repairs, updates, and yes, even natural disasters. While a good insurance policy will protect you from the majority of property damage, it will not protect you during the interim—a time that may require you to make up-front payments that are reimbursed later. Don't set your credit score up for a long fall. Consider all the components of homeownership before jumping into the deep end.