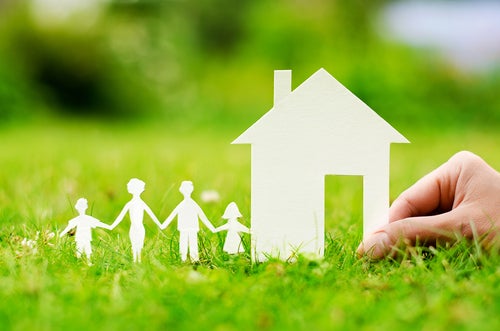 The rules of homeownership are changing. In the wake of the housing market crash, the Consumer Financial Protection Bureau is imposing new regulations to help borrowers avoid loan default and foreclosure. We've talked about the myths surrounding mortgages, but you'll need a refresher course to learn the new rules. Read on before you dive into the real estate pool.
New Regulations
Ability to Repay:
As a requirement of the 2010 Dodd-Frank legislation reform, the Ability to Repay rule requires lenders to ensure that borrowers can afford their mortgage loans. They must weigh current income, savings, debt and assets with the impending mortgage payment.
Qualified Mortgage.
Once borrowers meet the guidelines under the Ability to Repay rule, they must secure a deal that satisfies the Qualified Mortgage rule. This legislation protects lenders and borrowers from future default by reducing up-front risk. Qualified Mortgage loans must not:
Exceed a loan term of 30 years
Provide interest-only or reduced payment options that allow the loan debt to grow
Allow borrowers to exceed a 43 percent debt-to-income ratio (unless provided by Fannie Mae, Freddie Mac, or the FHA)
Exceed more than 3 percent in fees for loans above $100,000
Questions
Many current and would-be borrowers have questions about these new rules:
Why are they necessary?
The housing crash saw a record number of defaults and foreclosures, 50 percent of which could have been avoided with proper regulation, according to Goldman Sachs. The new rules are intended to protect the market by providing a comprehensive system of loan approval and analysis. "No debt traps. No surprises. No runarounds. These are bedrock concepts backed by our new common-sense rules," said CFPB director Richard Cordray.
Will all mortgages meet the new requirements?
Not necessarily. A small number of mortgage loans may fall outside the Qualified Mortgage Guidelines. It is important to verify that your loan is QM approved in order to protect yourself from future issues.
Will I have difficulty securing a new loan?
It depends. If your debt-to-income ratio exceeds 43 percent, it will be difficult to qualify for a loan, or more aptly, a loan you cannot afford. A larger down-payment could help you stay beneath the 43 percent mark as well. For example:
Scott recently applied for a $420,000 mortgage. Although the amount is within his price range, it places his debt-to-income ratio at 45 percent. Unwilling to walk away from the deal, Scott decides to increase his down-payment amount by $30,000, reducing his loan amount to $390,000 and his debt-to-income ratio to 42.7 percent.
Do the new rules impact credit score and down-payment requirements?
No. Credit score assessments and down-payment requirements are not affected by the new rules.
The bottom line:
A mortgage loan should be proportionate to your income, a principle that the new rules will enforce. Stay within your price range to avoid approval problems. The laws were enacted to help, not hurt you.