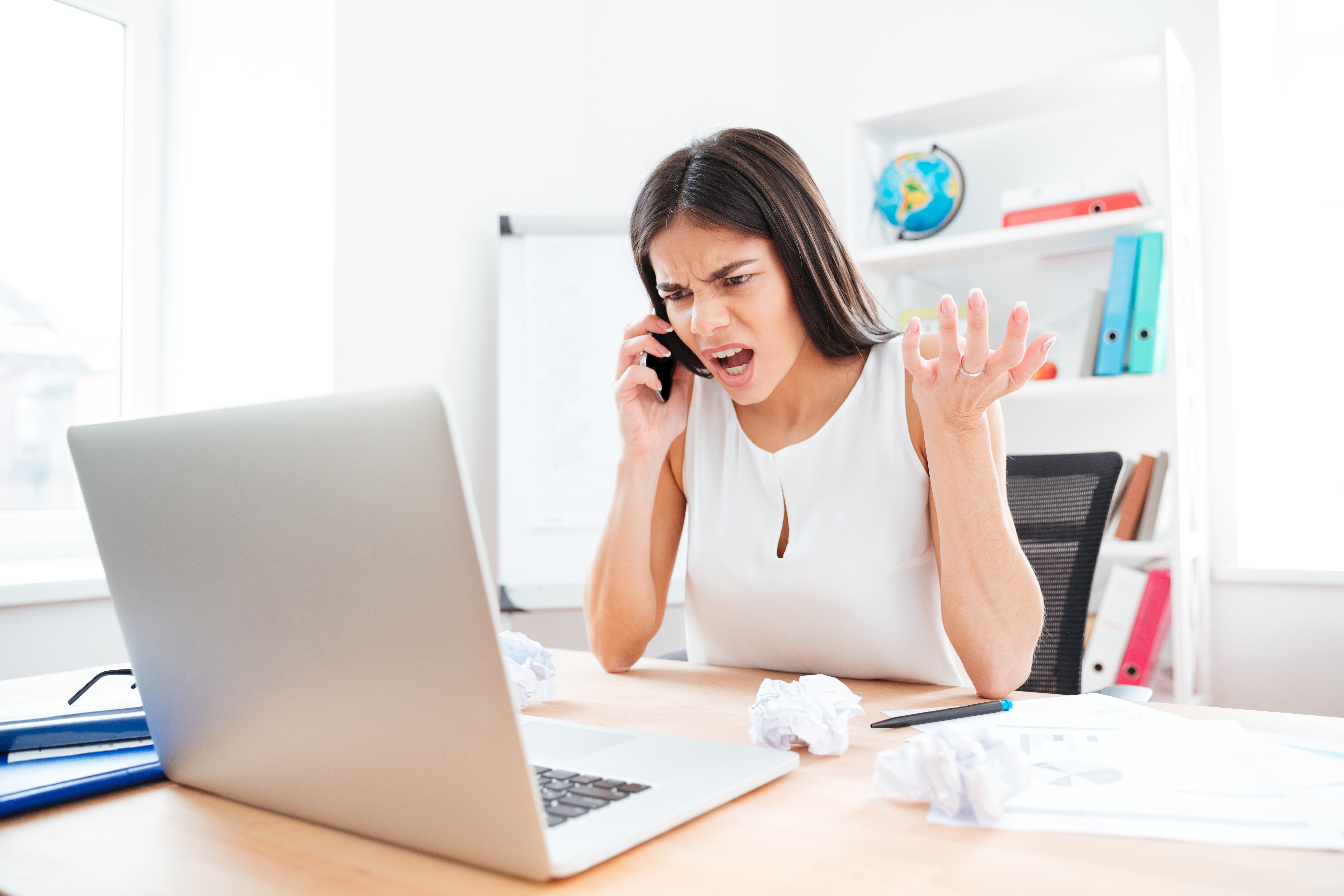 No one is immune from credit-related woes—I speak from experience. This week I received a call from a collection agency in Chicago. They claimed I owed $863 in unpaid medical bills, and the representative was eager to get his hands on payment. The call itself was a mistake—I paid the bill months ago—and yet, I was being asked to provide my credit card number over the phone to avoid a vague threat of "further action."
It's difficult to know how to move forward in a stressful situation that involves credit. Whether you receive a collection call in response to overwhelming debt, a forgotten bill, or by clerical error, it's important to take it seriously. An account in collection status can severely damage your credit score and remain on your credit reports for up to seven years. Thankfully, the Fair Debt Collection Practices Act (FDCPA) provides federal guidelines for debt collectors to follow—a law that protects consumers from unfair, deceptive, and abusive actions. Exercise your rights by practicing these do's and don'ts. They will help you navigate the debt collection process.
Do Ask for a Validation Notice
Debt collectors are required to provide a validation notice within five days of making contact with you. The notice must include several important pieces of information:
The name of the creditor you owe
The remaining balance owed
How to respond to pay the debt
How to respond if you plan to contest the debt
Debt collectors that cannot provide this information don't have the power to collect unpaid funds from you. Learn more about debt validation here.
Don't Provide Payment Over the Phone
Identity theft is a common occurrence in today's world, and it's easy to fall victim to a scammer posing as a debt collector. While you may feel pressured to pay the mysterious balance immediately, don't provide your credit card number or other sensitive information over the phone. Instead, tell the representative that you'd rather communicate by mail. A legitimate collection agency is required to provide written correspondence when asked, and verifying their legitimacy is your first priority.
Do Assert Your Contact Preferences
The FDCPA provides provisions for consumers dealing with collection agencies, including your preference for how they should contact you. While most people believe harassing phone calls are unavoidable, you actually have the right to communicate by mail only, and a debt collector cannot contact you by phone again if you notify them in writing to stop. They also cannot contact you before 8 a.m. and after 9 p.m. local time or harass you at your place of work. If you receive an unwanted call, make it clear that you would rather communicate via mail or email only.
Don't Be Intimidated by Threats 
Collection agencies aren't allowed to threaten you in order to recoup debt, but that doesn't mean some won't skirt the law with intimidation. Don't be fooled. Regardless of your financial situation, debt collectors cannot have you arrested, publish your name in the newspaper as an unpaid debtor, use profane language, threaten violence, seize your property without a court judgment, etc. Restate your contact preference and write down any threats you receive before ending the call.
Do Consider Working with a Lawyer 
Every consumer has the right to represent themselves in credit-related matters, but if you're feeling overwhelmed, it might be beneficial to seek legal advice. In addition to working with the collection agency on your behalf, a trained credit repair lawyer can assess the merits of the debt collector's claims, draft responses, and help you minimize credit damage in the process. You have rights and you have options. When it comes to financial health, choosing the best course could make a huge difference.
You can also carry on the conversation on our social media platforms. Like and follow us on Facebook and leave us a tweet on Twitter.