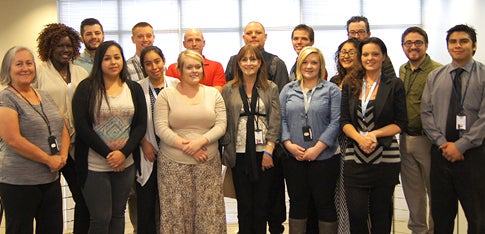 Paralegals let the attorneys know a client's concerns and needs, and relays the attorney's advice back to the client in a timely and efficient manner. Alongside our attorney team, our paralegals fight for every client's legal right to a fair and accurate credit profile, provide daily encouragement, advocacy and credit education in supporting our client's journey towards Better Credit, Better Life.
With a robust knowledge of our credit repair process, our paralegals are empowered by our attorney team to drive client satisfaction and loyalty through three primary functions: Case Setup, Client Servicing, and Client Results.
The Case Setup process ensures that each client understands Lexington Law Firm's role as their credit repair advocate, equips them with a personalized credit repair strategy, and finalizes client enrollment preparing them for case work. Client Services handles the immediate needs of our clients through phone, email, and chat. These interactions drive confidence in our service and are critical to client engagement. Our Senior Paralegal staff handles complex situations that threaten a client's commitment to and perceived value of our service. The combined efforts of Lexington paralegals give our clients confidence that we are dedicated to their needs.
"I always have a fantastic experience when I call. Paralegals are extremely professional, courteous, and knowledgeable. They are always willing to help me and educate me on topics I don't understand. Lexington Law Firm has helped boost my credit score in the past year, which is a huge value to me. Thank you so much!" – Michael L. from Beulah, ND