Title:
What does a Credit Score mean to you?
My credit score is very important to me for multiple reasons. First, I work at Security Service Federal Credit Union, therefore, I understand exactly how important credit can be to a person. I have been working there for about nine months and I have learned a lot about how to take care of my money and how credit works. Some people believe that your credit score doesn't matter and that you will not use it for much but, it means a lot if you ever want to buy a house, a car, get a loan, a line of credit, or even a credit card. Credit unions and banks usually are looking for scores that are five hundred and fifty through eight hundred. Your score and what shows up on your credit is what will make or break your chances of getting any kind of loan or credit card. Some of the things that show up on your credit are bills you owe, negative balances that you might have at another financial institution, and any credit cards or loans that you may have. In order to keep your score in the optimal range it is important to keep track of your credit, money, and bills. If you are not checking your credit annually you will never know if something shows up that you have already paid off or any errors that need to be fixed. Keeping a positive balance in your account and paying your bills on time, maintaining a good credit score will be easy.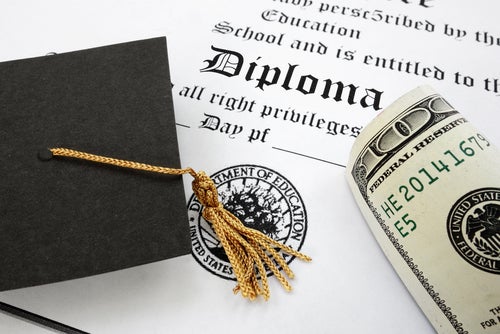 Second, my parents have taught me how to handle money correctly. I've always been really good at saving my money. As soon as I was first employed I opened a bank account. Along with my savings and checking, I opened up my first credit card, put all of my money into those accounts, and got direct deposit. Focusing on learning how to be smart when using my credit card, making sure that I was paying it off on time, and not going into debt. For two years I saved and built my credit. As soon as I applied for my first loan I was approved due to my great credit score. Although I found out that because of my age, my credit is limited due to the fact that I'm new at building my credit. That's just another reason for me to take care of my credit so that it will not be limited when I'm older. I am planning on keeping my credit score as high as I can for my future, that way it will be easier to get approved to buy a vehicle or a house later in my life.
Third, I believe that college years are the most important time for a credit score. You could either learn about how to build credit or you could mess it up by not paying your bills on time, going into debt, and going negative in your bank account. That would cause a lot of added stress to a hardworking college student who already has a job too. One way that I build up my credit is by using my credit card to pay for everything but, only using it if I have the money to pay it off the same day that I use it. I have three different credit cards, one I use for just about everything that I have to pay off every month. One I mostly use to pay for school and the last one I make payments on every month. I have a savings and a checking account at two different credit unions and I always make sure that I have a positive balance in them. I try to save as much as I can but, most of my money goes to paying for bills and school. At one of my credit unions, I even have a one year Certificate of Deposit (CD) to help me save some of my money. The final thing I do to help build my credit is I have a loan, I always make sure to make my payments on time.
Finally the most important reason, I believe that high school and college aged people should learn how to obtain, build, and retain a good credit score. That will help young people in our country have less debt so early in their lives. Yes, most college students have to take out a loan of some kind in order to pay for school. If they were more educated about the right way to do that, then it would also help them stay out of debt which in turn will help their credit score go up. I have learned that it is good to have at least three kinds of things on your credit. You could have a line of credit, a credit card, or any kind of loan. As long as you are making your payments on time, you will insure good credit. If you do these things you'll learn financial responsibly, insure a stable future free from financial worries. If you don't do those things, you will get behind, will not be able to make your payments on time; this will hurt your credit and your chances of getting anything kind of loan in the future.
Credit is important to me because, it will help me to build a good future, and insure my chances of getting a loan to buy a vehicle or house in the future. You should know how credit works, what you can do to have a great credit score, and how to keep a good score. Being responsible with your credit score as described above will lay the ground work of being free from financial worries giving you a bright, happy, and fruitful future. After all is that not what we all want?