Title:
A Credit Score Is More Than Just a Number
A credit score to me is more than just a number. A credit score is a reflection of the quality of life you are going to have. Your credit score hugely affects almost every aspect of your life. Having a good credit score will at times decide what car you are going to drive, what house you are going to live in, and possibly what career you are going to have. A credit score can affect your career since some employers are now requesting credit scores, or even check a credit score when applying for a job. Your credit score is directly related to the quality of life you will have.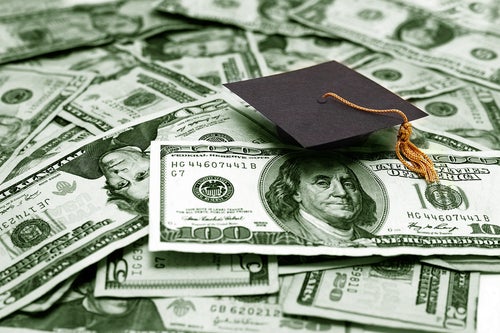 I know my credit score will greatly impact me in the future. I have opened a line of credit at my bank so that I can start building my credit which will in turn help impact my credit score for the better. I opened this line of credit because I know how important it is to my long term financial success. I am looking forward to being able to buy a home someday. In order to do this, I know I will have to keep my credit score high so that I will have a much higher chance of obtaining a lower interest rate. Having a slightly higher interest rate may not seem like a huge deal to the average person. However, if you have even a two percent higher interest rate you will be paying enormous amounts of money you do not need to pay toward interest versus principle. My credit score will also affect how high my insurance premiums are. Insurance agencies have found that people who do not manage their credit are more likely to file insurance claims, which makes your premium go up. My credit score will greatly affect me in the future and there are countless ways in which my credit score will be used.
I know that my credit score can affect my posterity as well. As I watch my parents buy homes, cars, etc. and reach an older age, I know that the choices they made as young adults can affect me once they have passed on. If they did not make wise choices when pursuing credit it could affect me and my siblings once they pass. I want to make wise choices now so that my children will be able to thrive in my positive financial success.
I am currently a sophomore in college and I have undoubtedly had times where I have struggled financially. Student loans are offered readily in college and it would have been very easy to take out a loan to get some extra cash to help out in difficult times; however, I have not taken out any loans because I know how they can negatively affect your credit score. I have worked extremely hard to keep the scholarship I have so as to avoid taking out any kind of loan. The principles I have learned regarding building and maintaining your credit score have impacted me in a huge way and I will carry these with me throughout my life while making big decisions.
One thing I wish they would have taught me and many others in school is the value of credit. Young kids do not understand the value of credit and the impact it has on their lives. If I could change anything in the education system it would be to have a mandatory class to teach about credit and how it impacts your life and the lives of those around you.
I strongly believe that it is never too early to start thinking about your credit score. I know that the decisions I am making now will affect not only me, but my future family and posterity as well. This gives me great motivation to make smart choices regarding my credit. I am truly striving for the positive benefits that come from having a good credit score because I know just how much it affects your life.