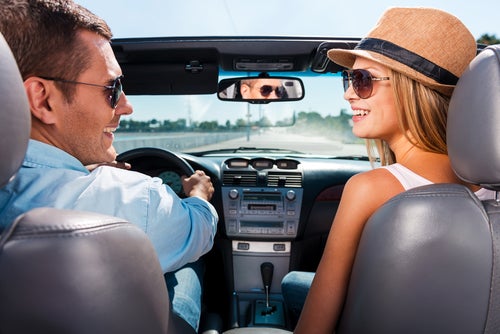 You're ready to buy a new set of wheels, but you think your low credit could stop you from buying the car you truly want. Don't let a poor credit score prevent you from going after the car you've dreamed of driving.
As of May 2015, the difference in interest rates for 36-month auto loans between consumers with the highest credit scores (720 to 850) and those with the lowest ratings (500 to 589) was more than 12 percent, according to Informa Research Services. Although consumers with low credit scores may be concerned they are unable to receive a loan, they don't have to be completely shut out of the car market.
Here are five options for these consumers to purchase a car:
Save for an All-Cash Car Purchase
Before going to a dealership, first take the time to request a free credit report from one of the three credit reporting agencies. See where you stand first with your credit score and history. If you find your score could result in a rejection for a loan, you could look for sellers willing to give you the car in exchange for cash. An all-cash purchase could bypass having good credit.
Repair and Raise Your Credit Score to Obtain a Loan
It'll take time, but increasing your credit score could raise your chances for loan approval if you don't have the savings to buy a car. Quicken Loans stated even a small increase in your score could shave off hundreds of dollars on monthly loan payments. When you anticipate you need financing, give yourself time to build your history of on-time payments and reduce credit card debt. Once you are able to add more points to your score, you are more likely to get the loan and rate you want.
You could still purchase a car with low credit through alternative financing.
Receive a Loan with a Higher Interest Rate
If you need financing immediately, you may choose to apply for a loan even with bad credit. This may result in a higher-interest loan, which could increase auto payments compared to if you had good credit. However, you could still minimize the loan rate you receive by shopping around for dealerships and lenders.
Choose a Low-Cost Car
Even if you believe you could afford a luxury car with your income, downsizing to a low-cost car could save on interest payments if you have a more expensive loan, Edmunds.com recommended. In case you get approved for a vehicle at a higher price, consider a more cost-effective auto to cut down payments.
Apply for Financing with a Credit Union
Some consumers believe the strict credit requirements from large banks mean they can never get an auto loan. Despite the high credit standards from these financial institutions, you could still get the right amount of financing from credit unions as an alternative to these bigger companies, according to Bankrate. There are also insurance companies that may provide auto financing for their customers.